Celebrating all the amazing things our staff members do for our kiddos each day! Thank you to Sheepdog Coffee for bringing the mobile coffee cart to Bainbridge today.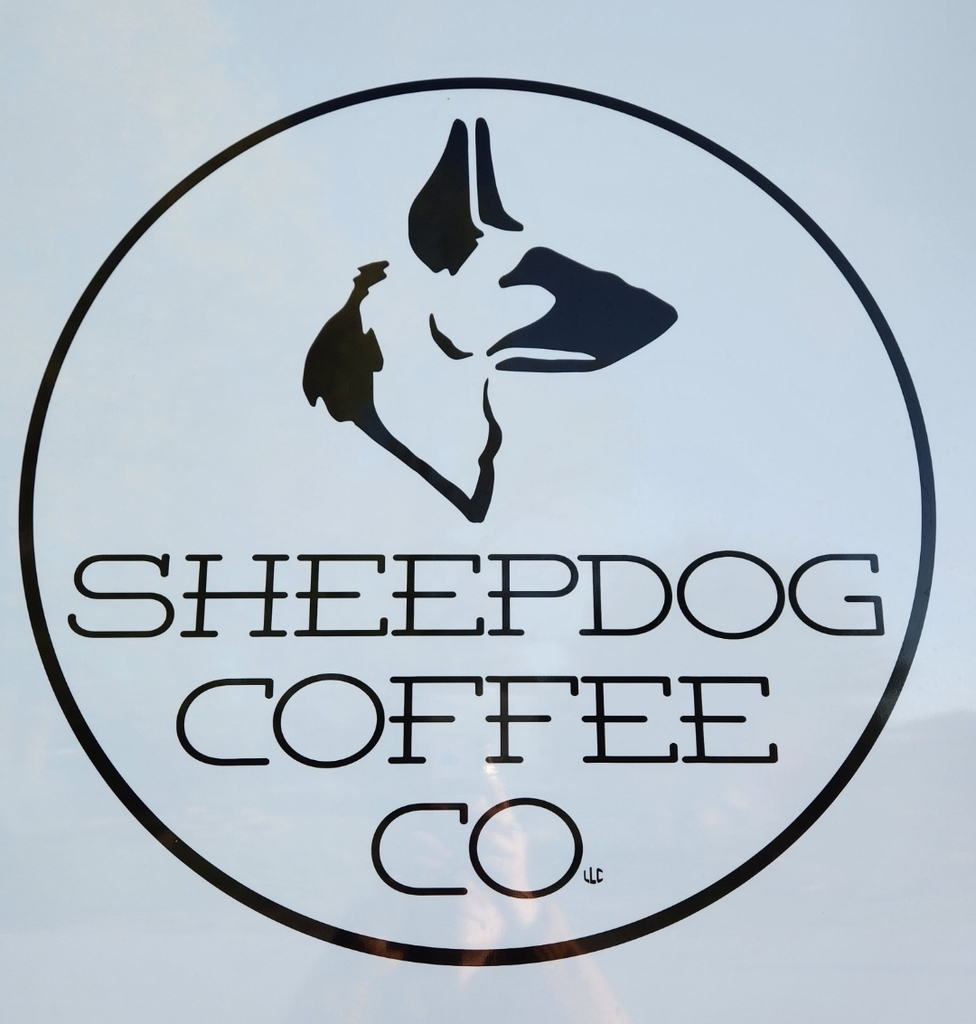 Full Scale Safety Drill: North Putnam Schools along with the Putnam County Emergency Operations Center are performing a full scale active shooter exercise Saturday, April 8 on the campus of North Putnam High/Middle School.  This is a full scale exercise and will  include first responder agencies from Putnam and surrounding counties including Lifeline and other air ambulance services.  The exercise provides North Putnam with the ability to train our safety plan, and assist first responders in how to respond to this type of devastating event. The NPHS/NPMS campus will be closed to the public most of Saturday in order to keep everyone safe.

It appears the storms took out the server for the MyStop app and the bus tablets. We are working to get it back on.

All kinds of soup created by our 2nd graders in Mr. Robbins' art class.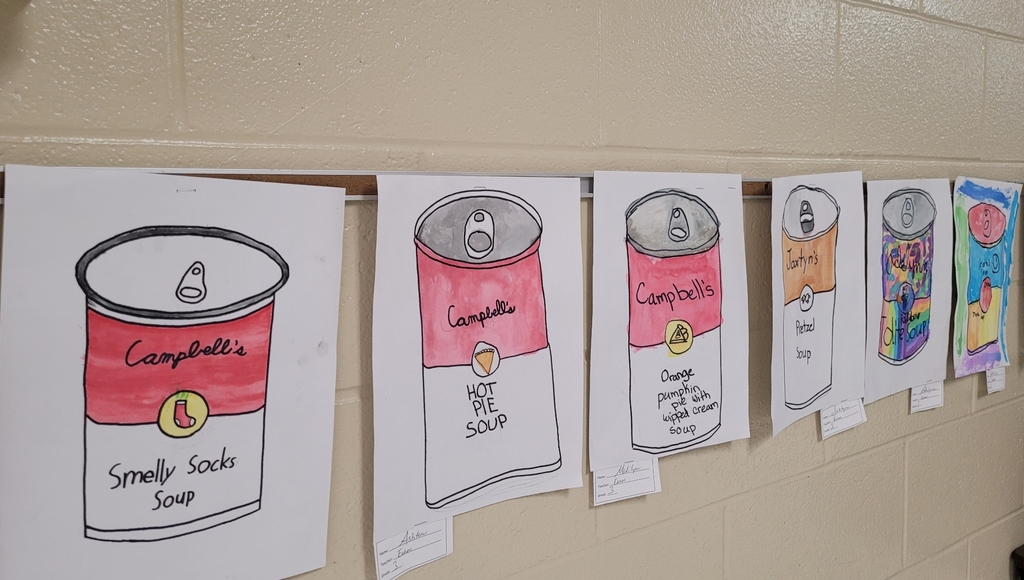 Due to the driver shortage and in an effort to be more efficient, we have reworked a few bus routes. Starting Monday, Feb. 27, the new routing scheme will take affect. We have made every effort to contact parents who will be impacted. This will affect only a few stops and for most, the times will be within 5 minutes of the existing route, but some of the buses will change. The new information will be on MyStop so you can track the bus through the route. If there are any issues, please contact your student's school after 7:30 Monday morning.

January 25, 2023 will be an elearning day. lessons will be posted in Google classroom by 9a. Teachers will be available online from 9a-3p to answer questions students may have. All school activities are canceled for today.

We are seeing an increase in student absences this week. We have several things circulating in our buildings; strep throat, Influenza A, a stomach bug, and RSV (at the elementary schools). Please remember if your child is not feeling well and/or has a fever to keep them home for 24 hours after a fever breaks or symptoms improve. If you have questions about whether your child should attend school or when they should return, please contact your school office. We continue to sanitize our buildings and classrooms to provide a safe and clean learning environment. You can help us by reminding your child to wash their hands frequently, especially after coughing or blowing their nose, and to cover their cough or sneeze with their sleeve/arm. It is our hope to be able to make it to the holiday break with all schools in session, but understand that if our absence numbers reach 20% in any one school, we may be required to close that school for a few days. If you have any questions, please feel free to contact my office at 765-522-6218.

If you have not been to our Gleaner's sponsored food pantry, be sure to visit tomorrow, and every 2nd and 4th Wednesday, from 4-6pm. Enter Door 16 behind the middle/high school.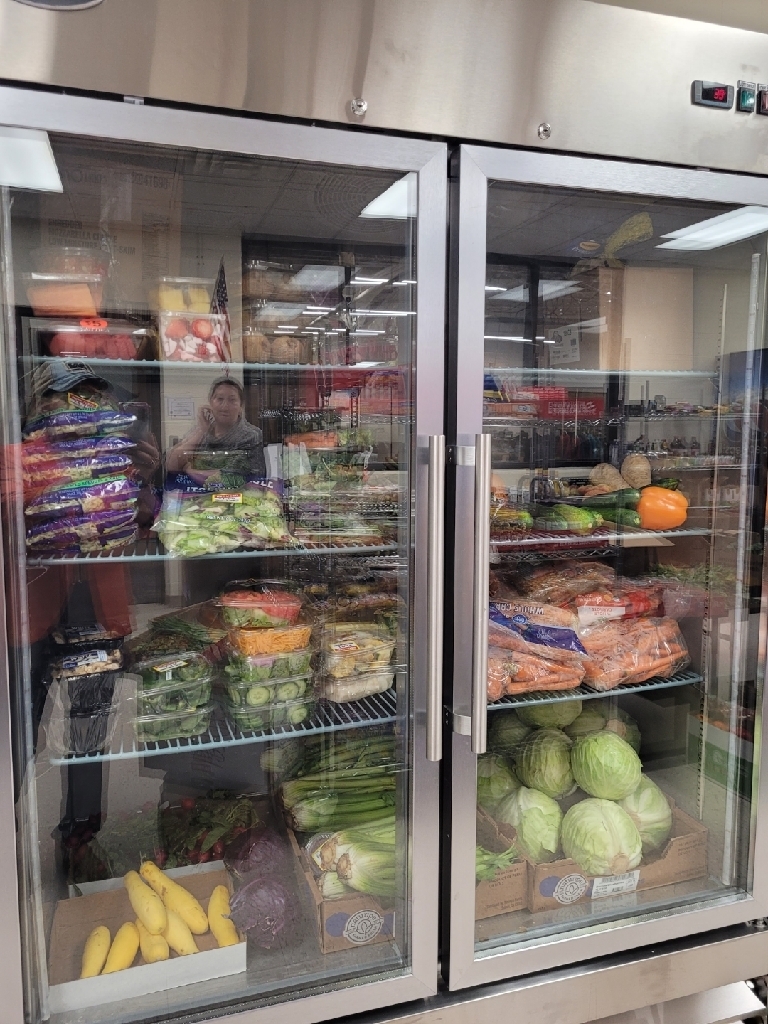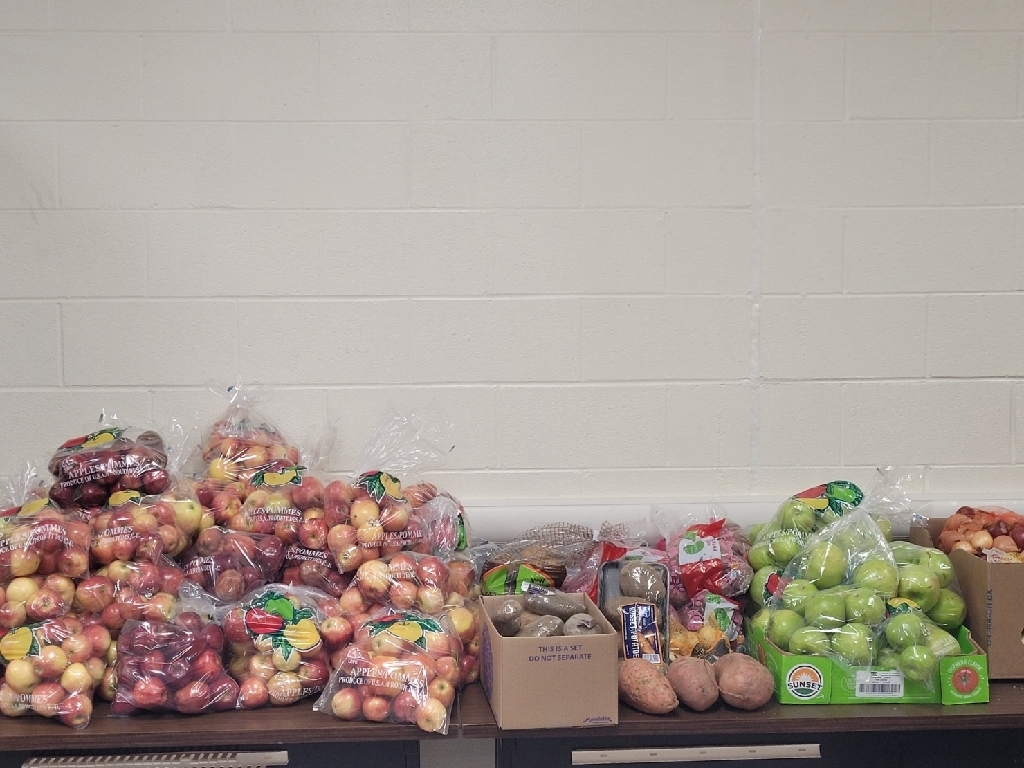 The Board of School Trustees approved the 2023-2024 school calendar at last night's board meeting. The calendar is also available on our website in the "Menu" tab.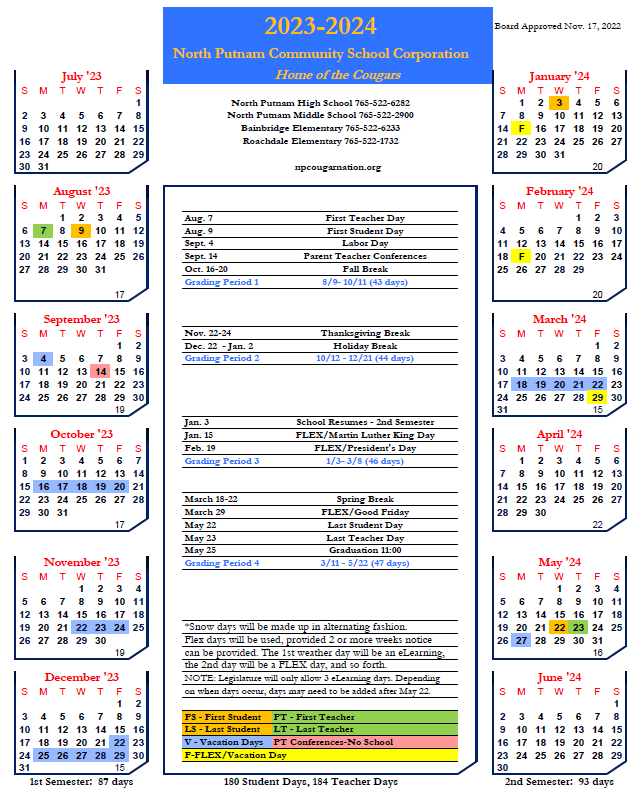 North Putnam Community School Corporation Instructional Assistants enjoying professional development with Melissa Gill from the Wabash Valley Education Center. It was a great day spending time learning skills to help our students.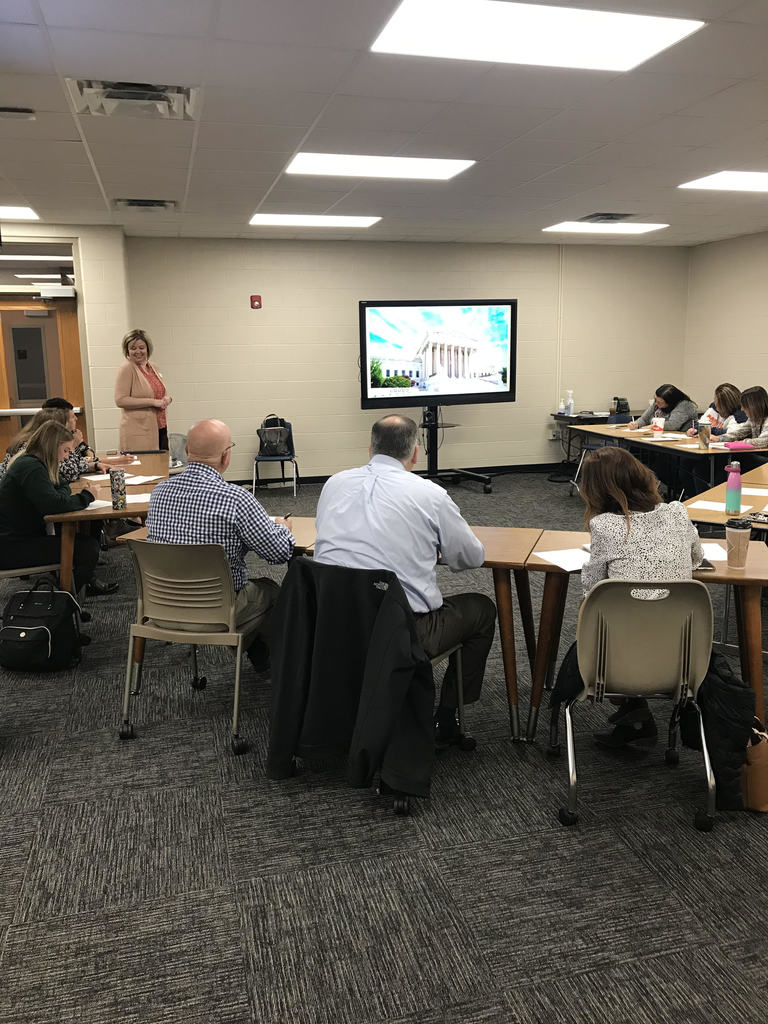 It is the time of year for fall activities. Here is information regarding some fall fun at Russellville.

Please note the school corporation emailed a communication earlier this week regarding work along school road/CR250 that will be performed by Duke Energy between Oct. 3-Jan. 31. If you have a student driver, transport your children to/from school, or have a bus rider, please use extra caution and allow for extra time during this time period. It is our understanding that traffic will be controlled down to one lane during this period on a fairly regular basis. We are working with Duke Energy and our School Resource Officer to provide as safe as an environment possible for our community during this period of time, but especially during peak hours of use. These enhancements will be of benefit to the school by reducing power outages. Please let us know if you have questions or concerns and we will do our best to address them with Duke Energy.

If you use the My Stop app, you are aware it was not working this morning. The problem was on the GPS side, the drivers were able to use the GPS, but data was not being sent back to us for you to be able to see the bus locations. The problem is now fixed and everything appears to be running properly. Thank you for your patience this morning.

Bus 27 morning route will be running 10 minutes behind schedule Tuesday 9/13/22.

Good evening. Just as we were ready to stripe the parking lot today, it started raining which kept the lot too wet to paint. We very much wanted it finished and ready for use tomorrow morning. We now have the student side of the lot blocked off and ready for the last coat of sealer but have opened the east side for student and staff parking. Parents will use the north road to drive behind the building and drop off at doors 15 and 20 then make the loop to exit back to the road just as we outlined on Friday. Students will follow the north road to the 1st 2 entrances past the barricades to turn into the parking lot. There are no stripes on the lot but park just as you would have had the stripes been there. Thank you for your patience.

Due to the weather over the last 2 weeks, we have been unable to complete the seal and striping project to the north parking lot on the HS/MS campus. As shown in the attached image, there is a barrier set up in the middle of the lot and the east side of the lot is blocked off waiting for the 2nd coat of sealing and then striping. We would like parents to enter the lot the same as last year for dropping students off. Drop off at doors 7 and 8. And then turn right to exit along the north road next to the solar field. Students will enter any 1 of the 3 one way lanes for student parking. Staff can park behind the building or in the south lot. Thank you for your patience while we complete the project and have a great first day of school.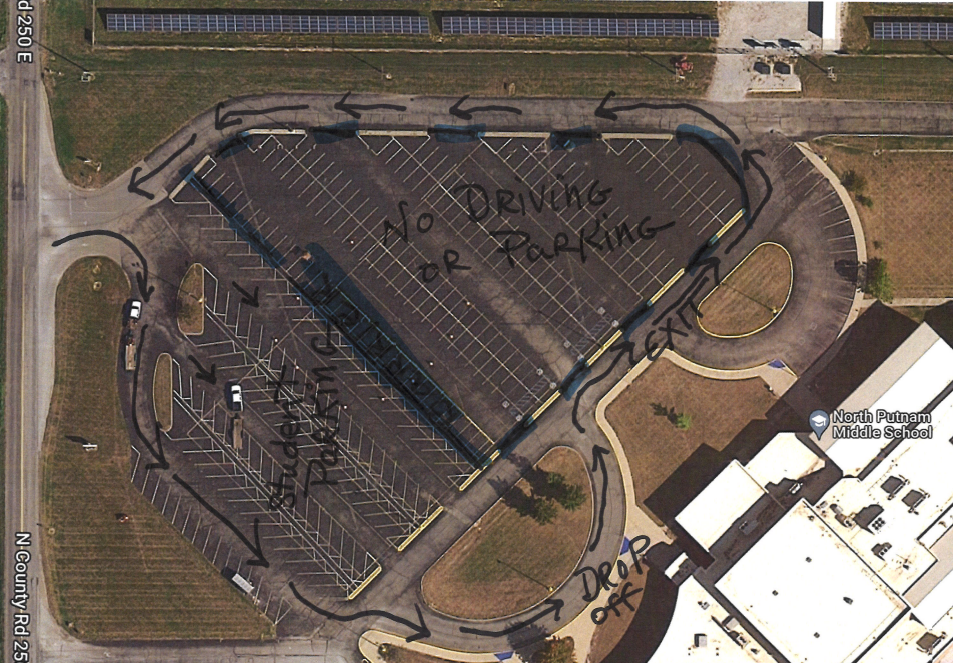 It is almost time for the first day of school and we are gearing up and excited for the new year to start. We are proud to introduce a new app for parents and students to be able to use to help bus pick up and drop off times. Click this link to find instructions on how to download the Versatrans My Stop app to your phone. Once downloaded, you will need your student's ID number which is found on the front page when you log into Harmony. When logged in you will be able to see your student's bus number, scheduled pick up and drop off time, and time to arrival to your house in real time. You will also be able to see where the bus is located when the bus is in route. Feel free to download and set up the app on your phone but know we will be making adjustments to the routes for the first week or so. We hope that this will give you more information about the safe transport of your students from home and school. Have a great year, Dr. Terry Tippin, Director of Operations

All corporation Welcome Back meeting Guest speaker, Kirby Kirkpatrick from Success Express, made us laugh and let us know how important we are in the lives of our students. We are ready to move with SPEED!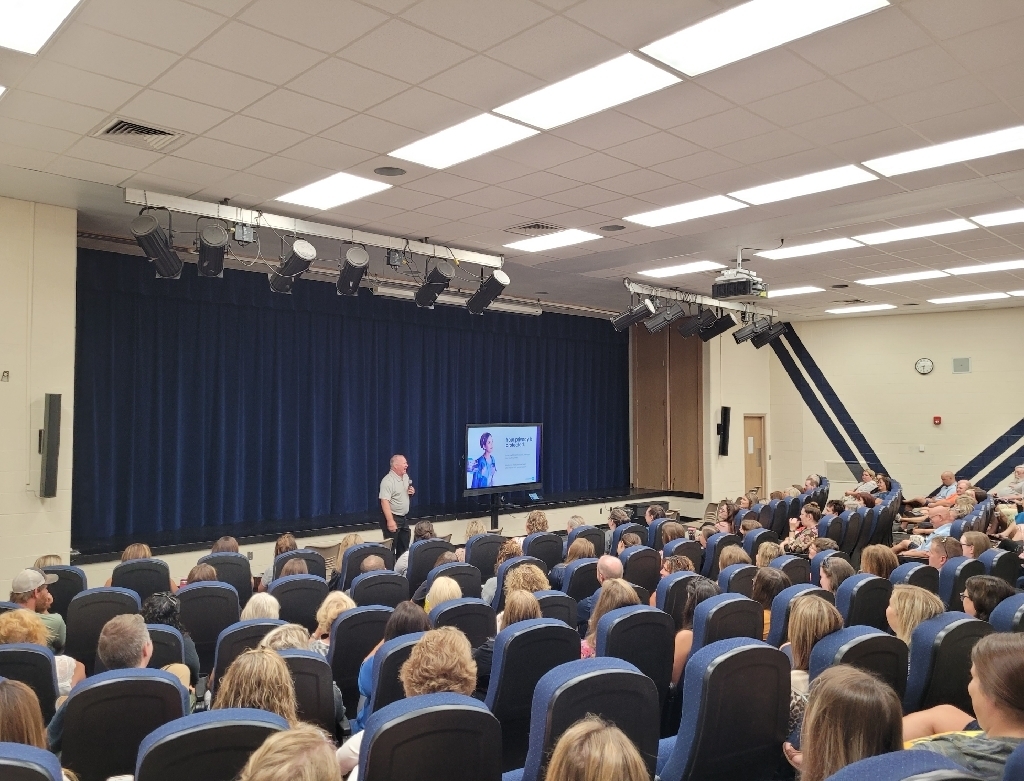 New teachers had a successful orientation day despite the power outage and stormy weather Monday. Be sure to complete online registration if you are a returning student or call your school's office if you are new to NP. see you Aug. 10!!

New Teacher Academy bus tour! We welcome students back Aug. 10.