Bainbridge Elementary Picture Day is TOMORROW (September 26, 2023)!

"College Go Week/Career Week" will take place next week (September 25th through September 29th). Here are the "spirit days" for next week. There will be other activities going on during the week for our students that go along with College Go Week, and learning about different careers as well.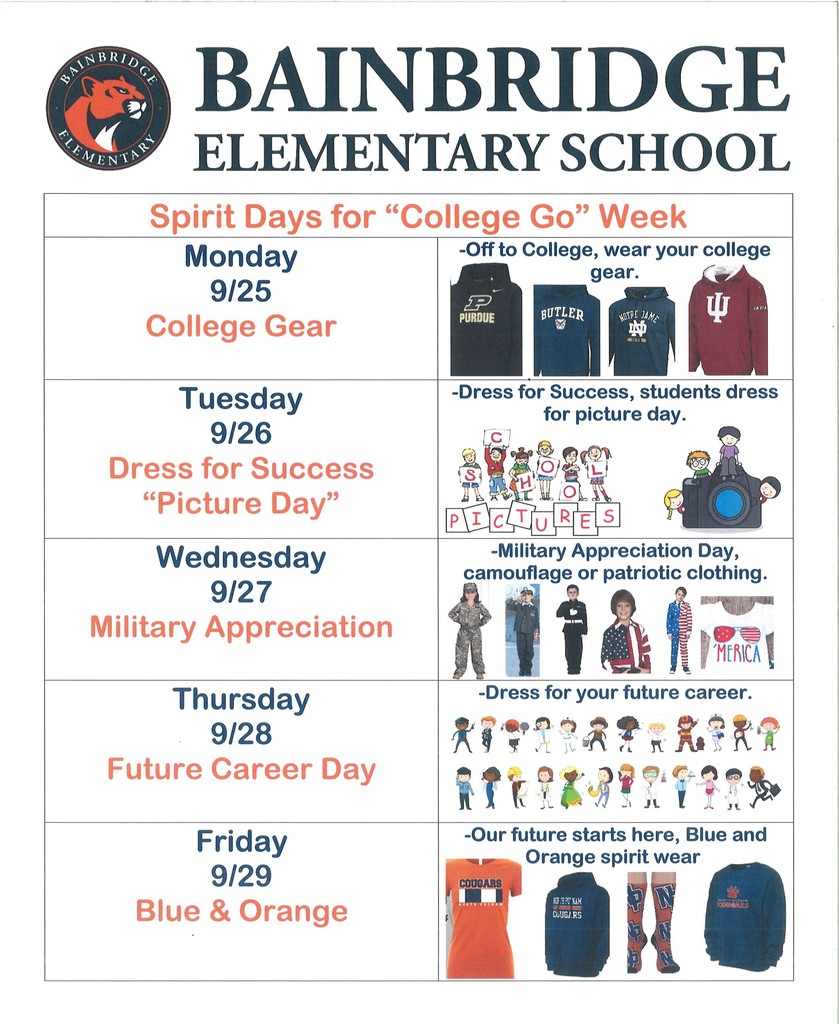 Just a reminder that the Bainbridge Elementary Picture Day will take place this Tuesday, September 26th.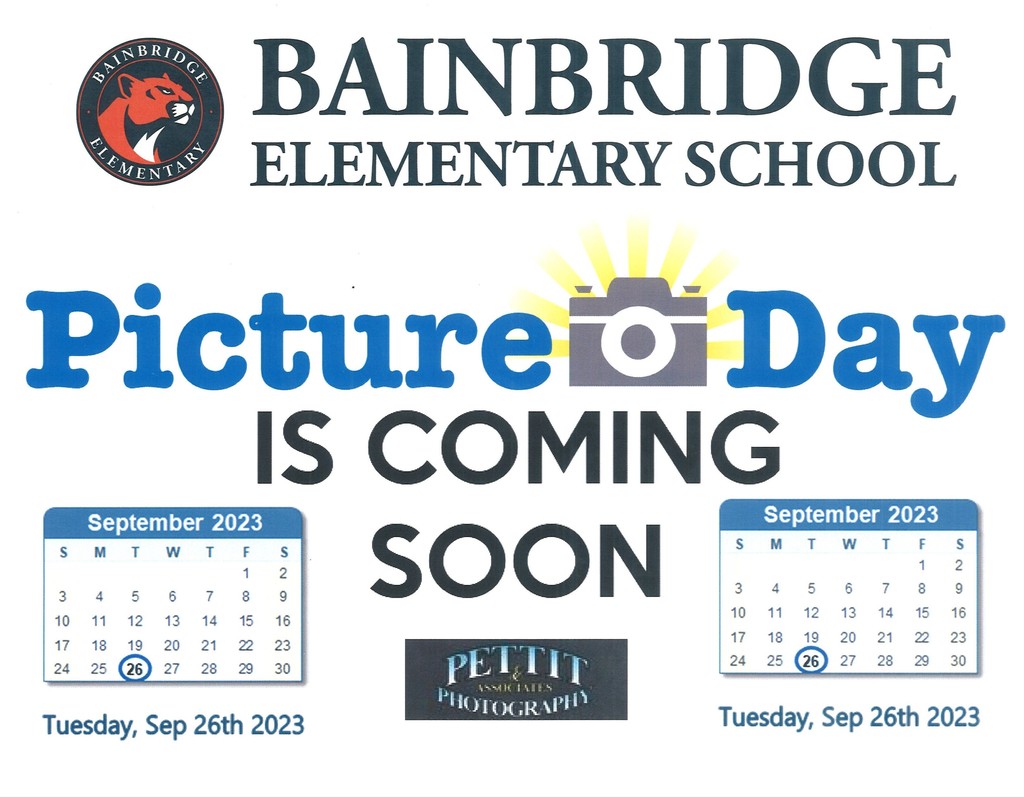 A HUGE congratulations goes out to Bainbridge Elementary's "Students of the Month" for the month of August. These students were nominated by their teachers, and they have really made a positive impact at our school. Keep up the great work everyone!

"Spirit Days for Homecoming Week" will take place next week (September 18th through September 22nd). Here are the "spirit days" for Bainbridge Elementary for Homecoming Week.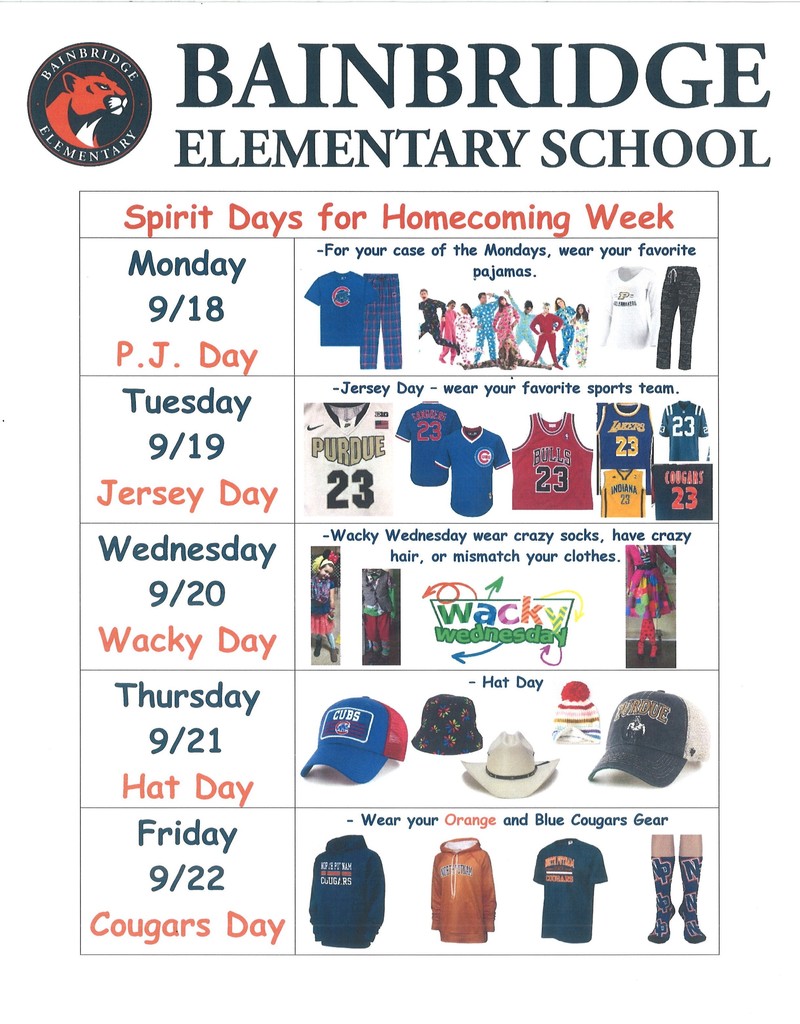 The Bainbridge Elementary Trash Bag Fundraiser is happening now until September 18th.

Bainbridge Elementary Picture Day is coming soon! Picture Day will take place on Tuesday, September 26th.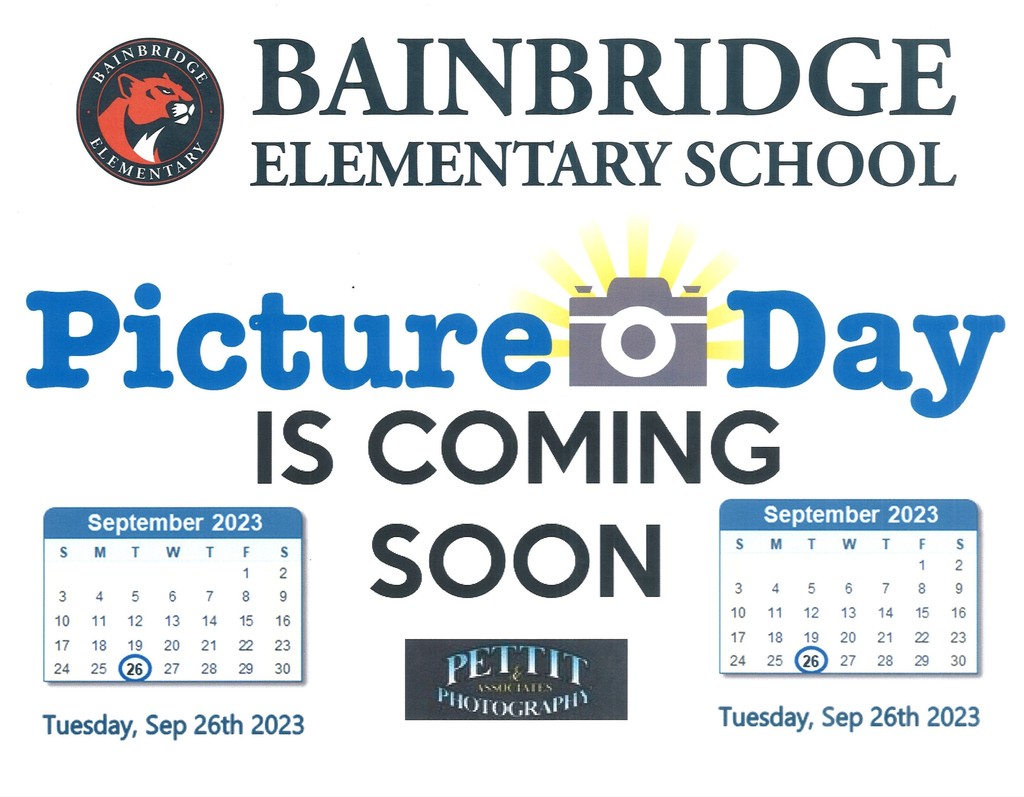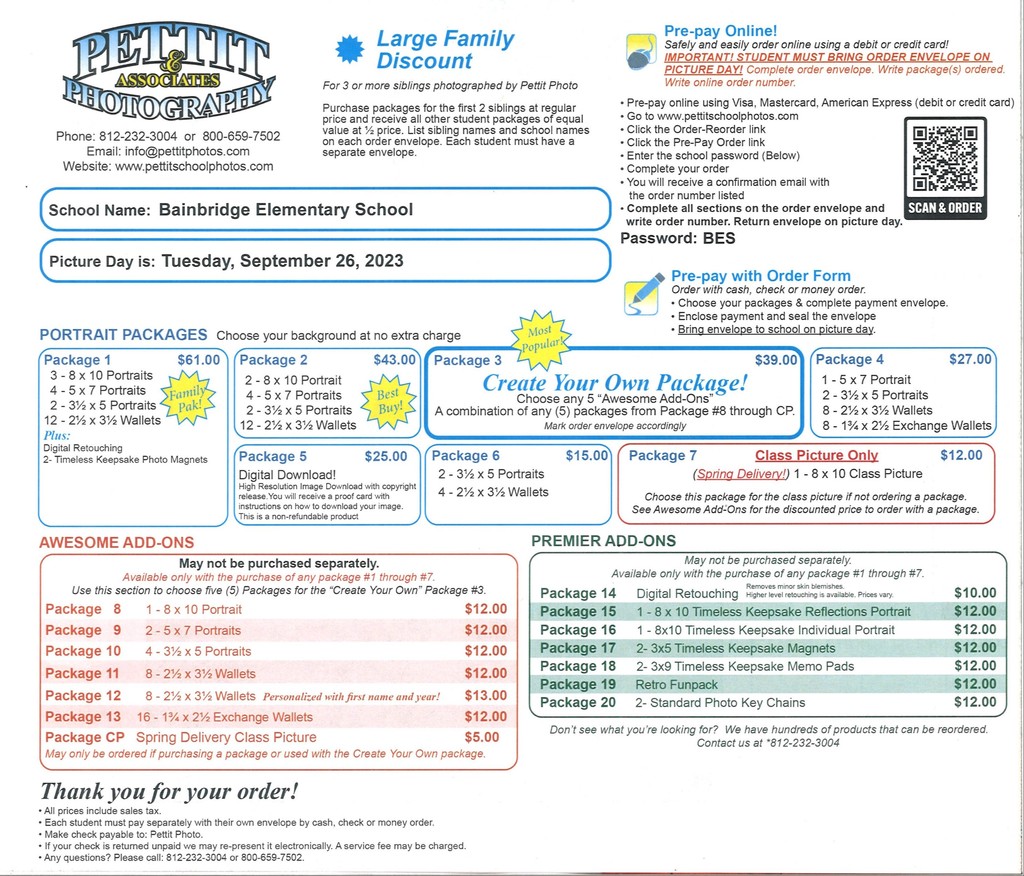 North Putnam Community School Corporation will be doing weed control spraying on Sunday September 3, 2023 on all school grounds.

Attention all students (and Parents): Are you looking for an adventure? Do you like being outdoors, camping, hiking, or exploring? How about becoming a leader in your school and community? Then Cub Scouts might be for you. There will be a callout meeting on Thursday, August 17th between 6:00 p.m. - 8:00 p.m. in the Bainbridge Elementary Cafeteria. Come learn how you can join the Scouting Movement. If you have any questions, please reach out to Scoutmaster Tom Standers Troop 99 at
gingerscoutmaster@gmail.com


We are excited to welcome our students back to school today. We hope that everyone has a GREAT day!


Bainbridge Elementary Preschool Teacher Meet and Greet Information

Bainbridge Elementary is hiring Instructional Assistants for the upcoming school year.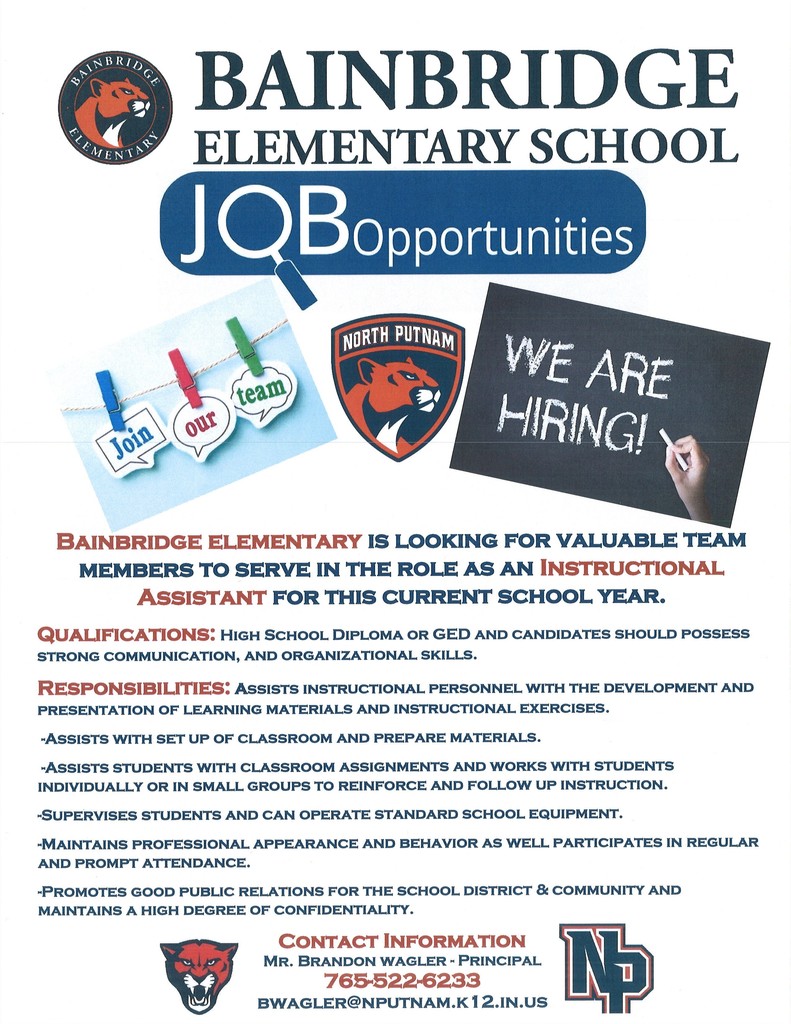 Bainbridge Elementary Back To School Night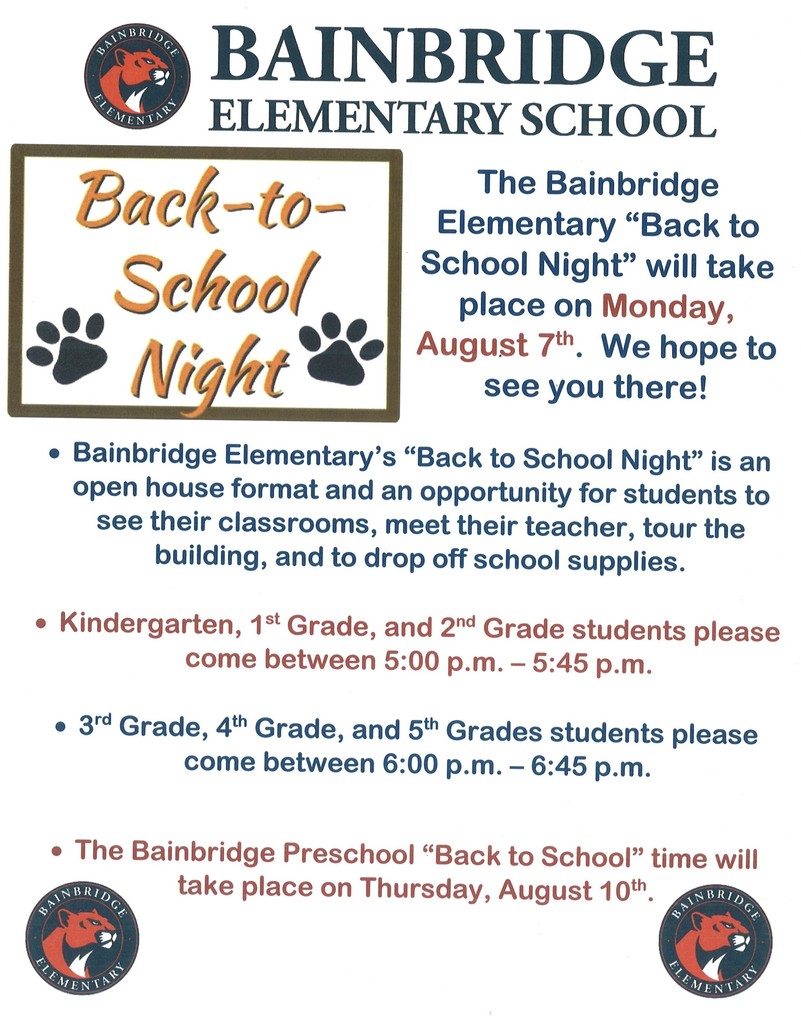 North Putnam Community Schools currently has multiple Elementary Teaching positions open. Please help get the word out. Thank you!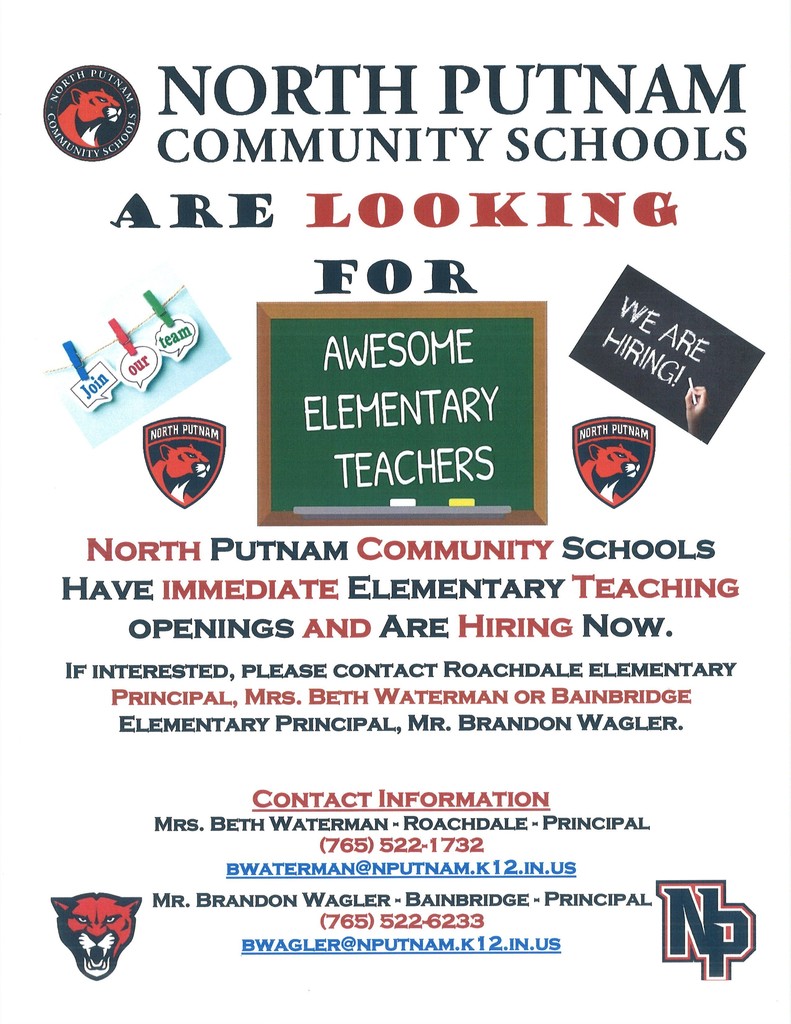 New Student registration for ALL North Putnam Community Schools will be held on Wednesday August 2, 2023. This will take place at North Putnam High School in the cafeteria Noon-7:00 p.m.

Due to the widespread power outage, the board meeting which was scheduled for today has been postponed to July 6 at 6:00 p.m. in the North Putnam High School LGI room.

There is a North Putnam Wrestling Club that is starting for all students grades K-12 in North Putnam Schools. The first practice will take place next Wednesday, May 31st. Please see the flyer for more details.

Summer Meal Program: Meals are Free from May 30-June 30 for Breakfast and Lunch at NPMS. We are open to the public. 18 and under are Free. Adults for a small fee. If we get enough participation we may extend through July.