Prior to Thanksgiving Break our US Government students had the opportunity to visit the Indiana Capital Building. During the visit they met with Indiana Supreme Court Justice Member Justice Molter. Thank you Mr. Bender for organizing this trip and giving your students this first hand look at Indiana Government.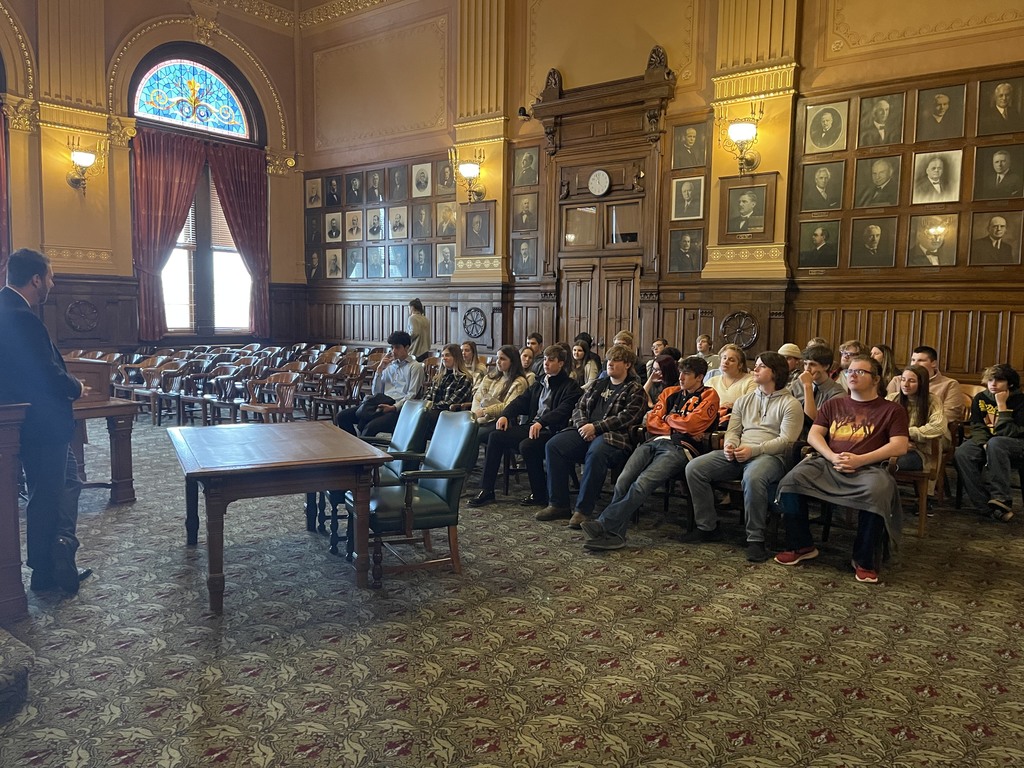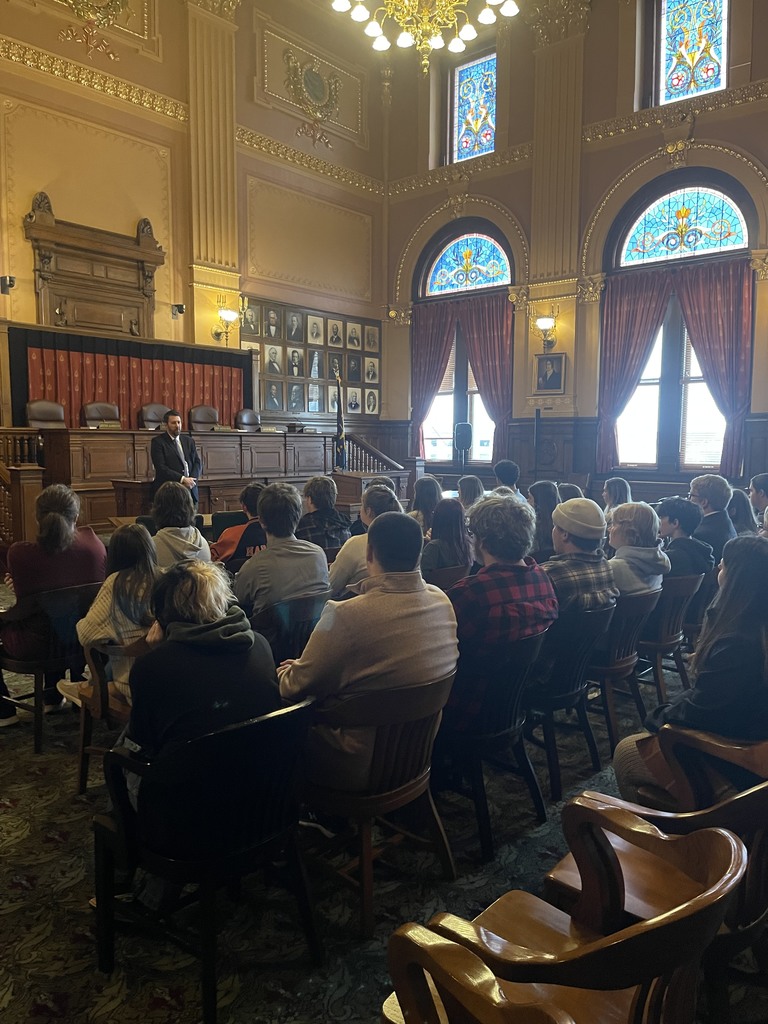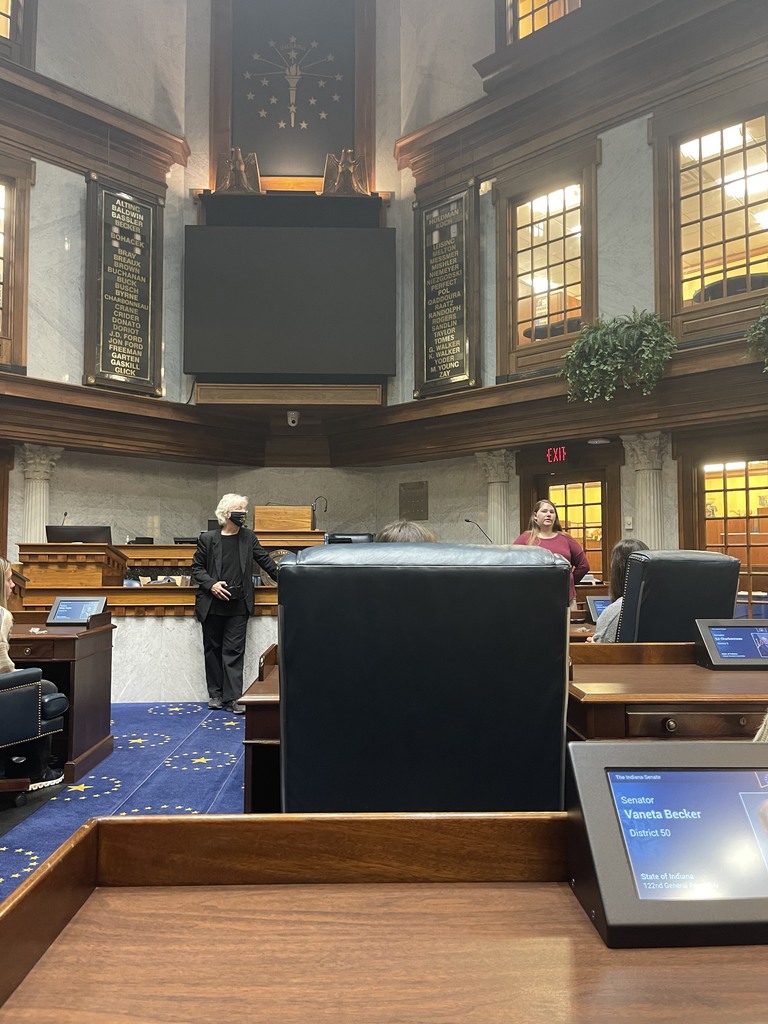 If you have not been to our Gleaner's sponsored food pantry, be sure to visit tomorrow, and every 2nd and 4th Wednesday, from 4-6pm. Enter Door 16 behind the middle/high school.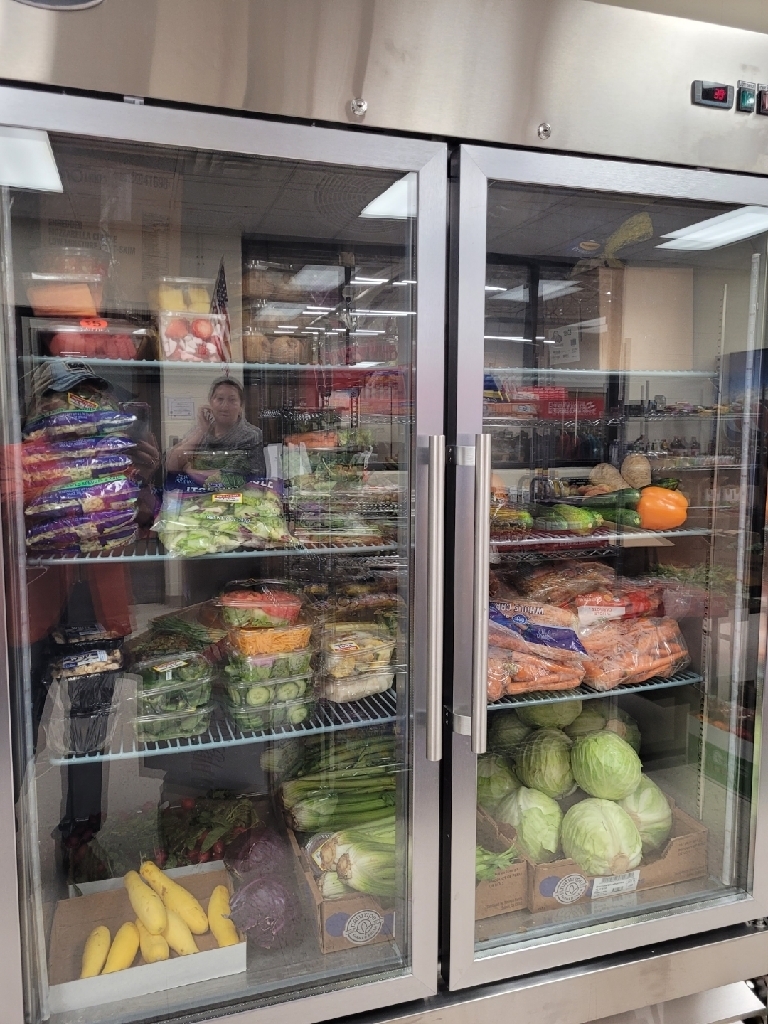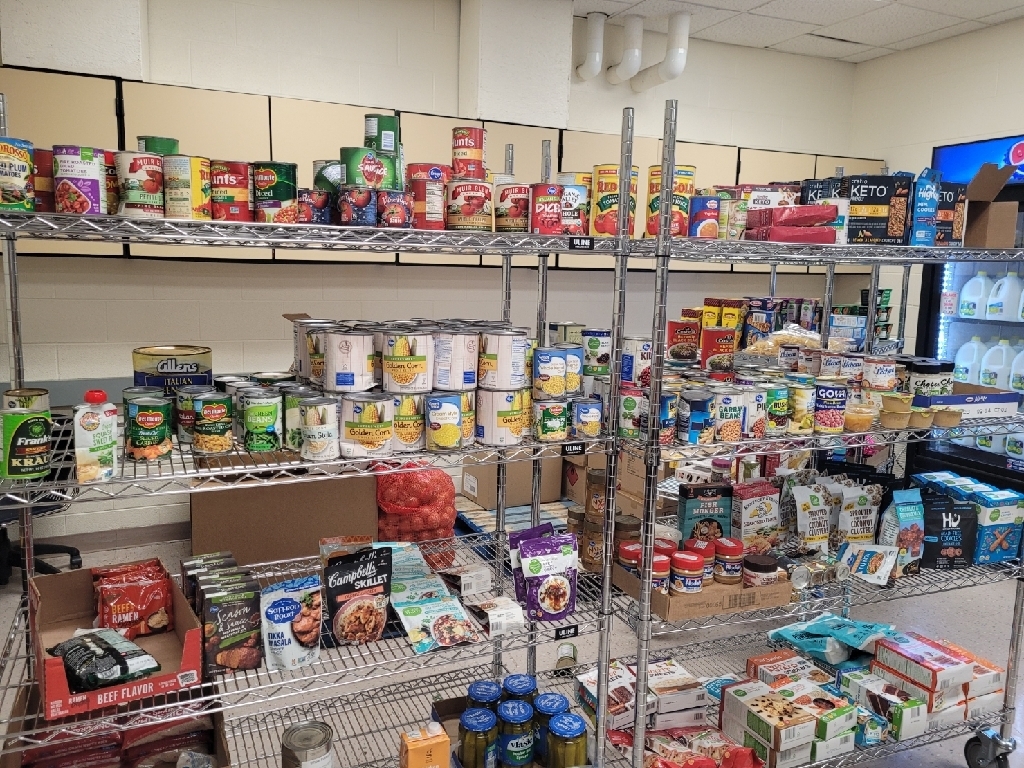 The Board of School Trustees approved the 2023-2024 school calendar at last night's board meeting. The calendar is also available on our website in the "Menu" tab.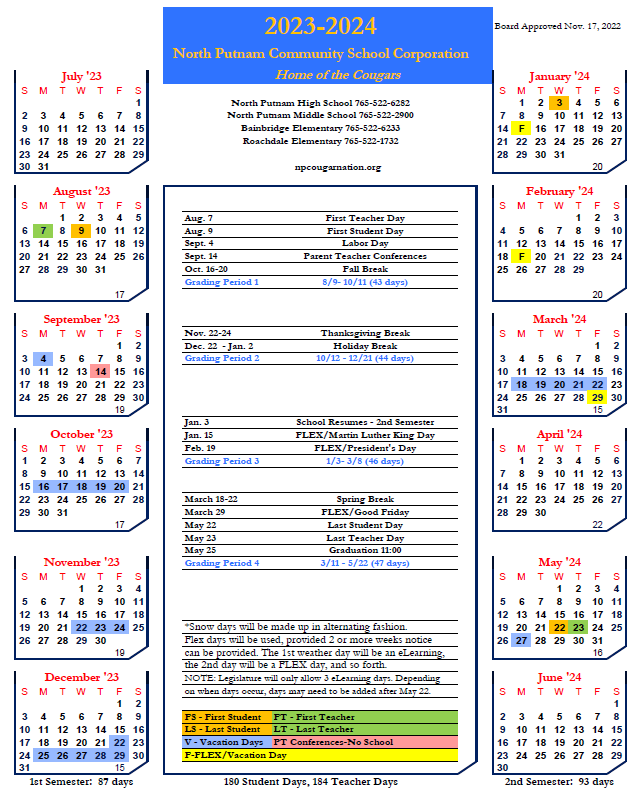 Plant and Soil students are constructing hydroponics systems. Lettuce, spinach, and kale will be grown in them. Students picked the type of system they wanted to construct. This is a great way for them to practice team work, problem solving, and critical thinking.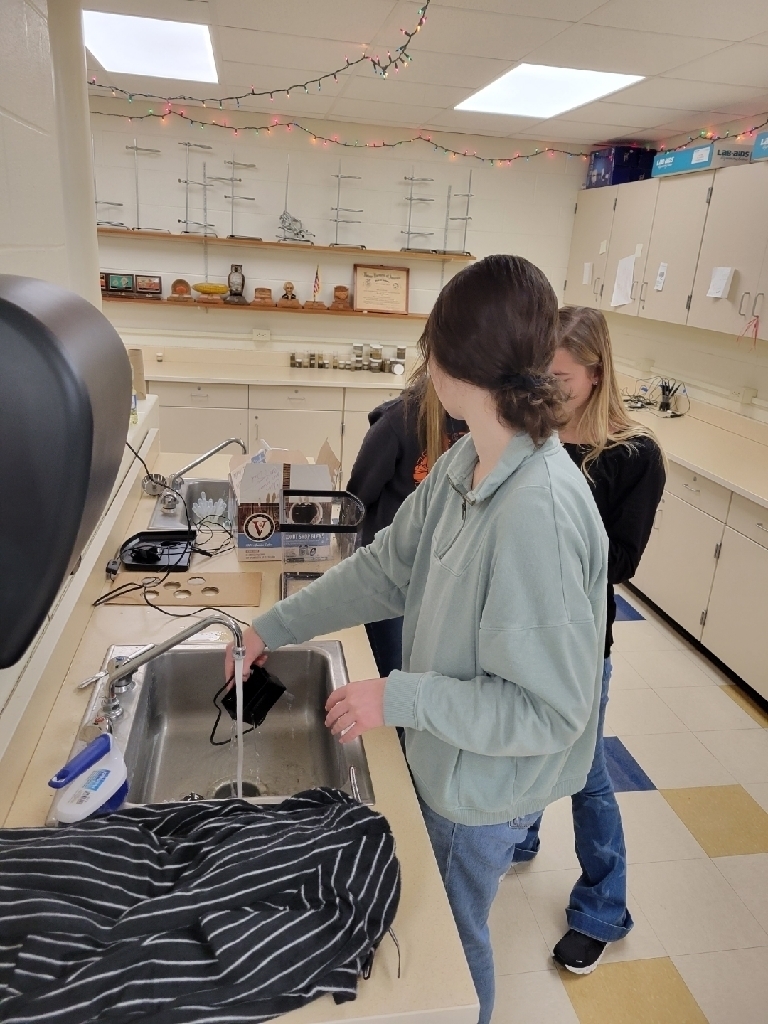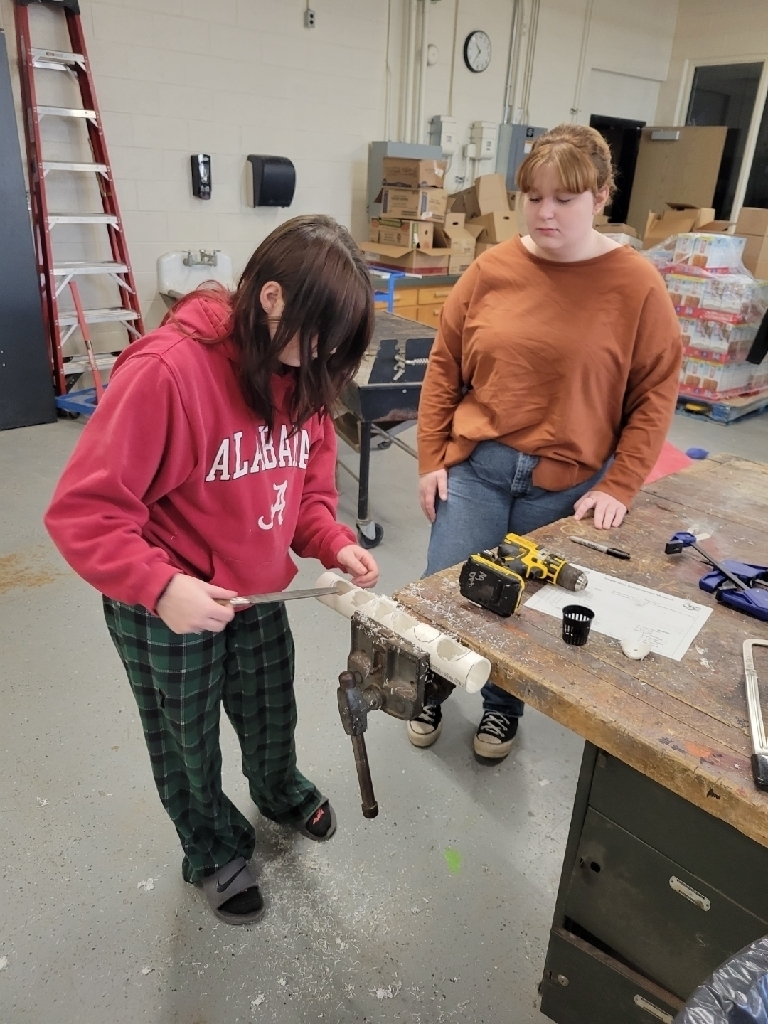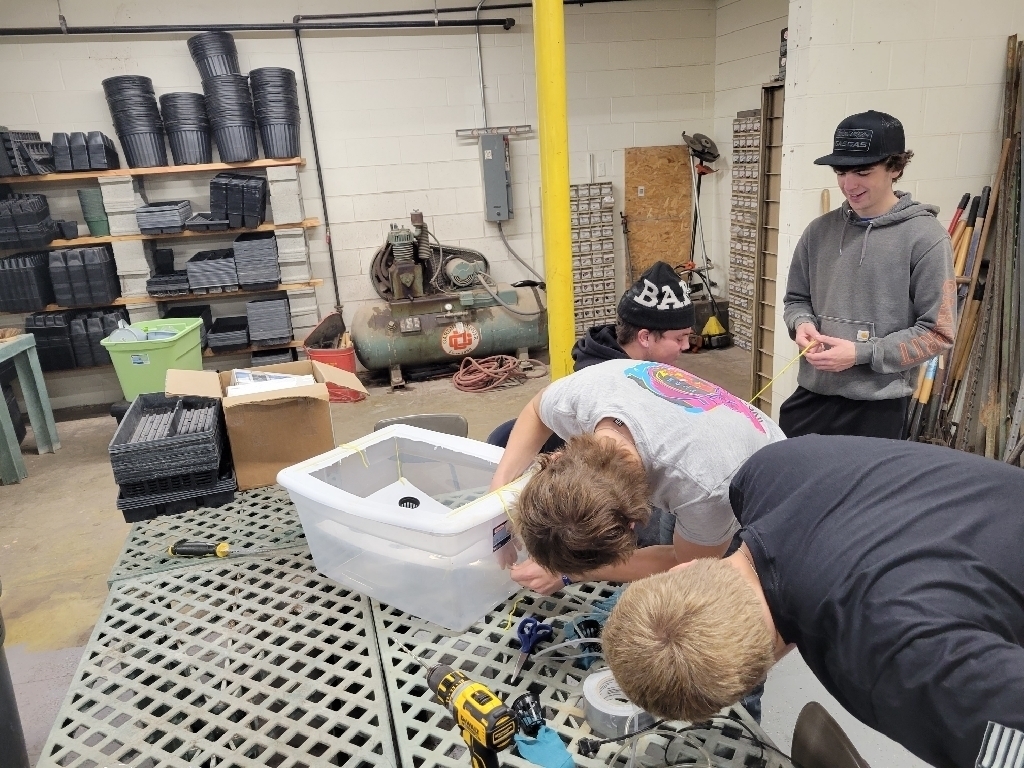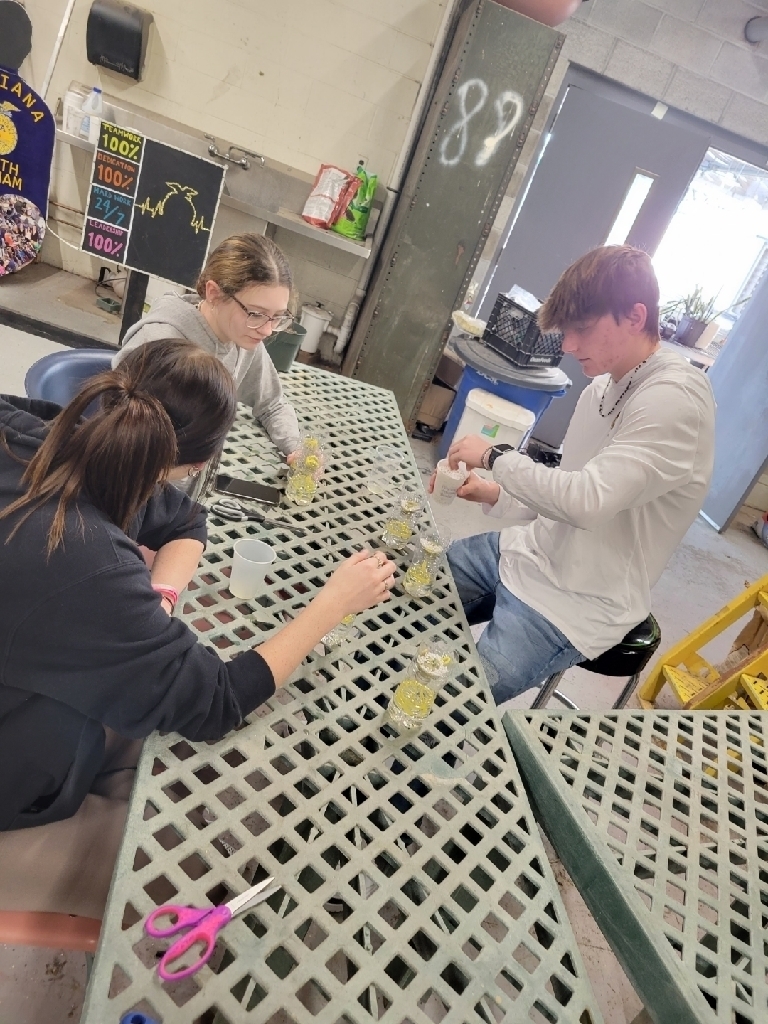 In case you missed it last night, your last chance to watch NP Theater present "Arsenic and Old Lace" is tonight at 7PM. Great show with some great kids! Don't miss it. Ticket prices: Adults $7, Students $5.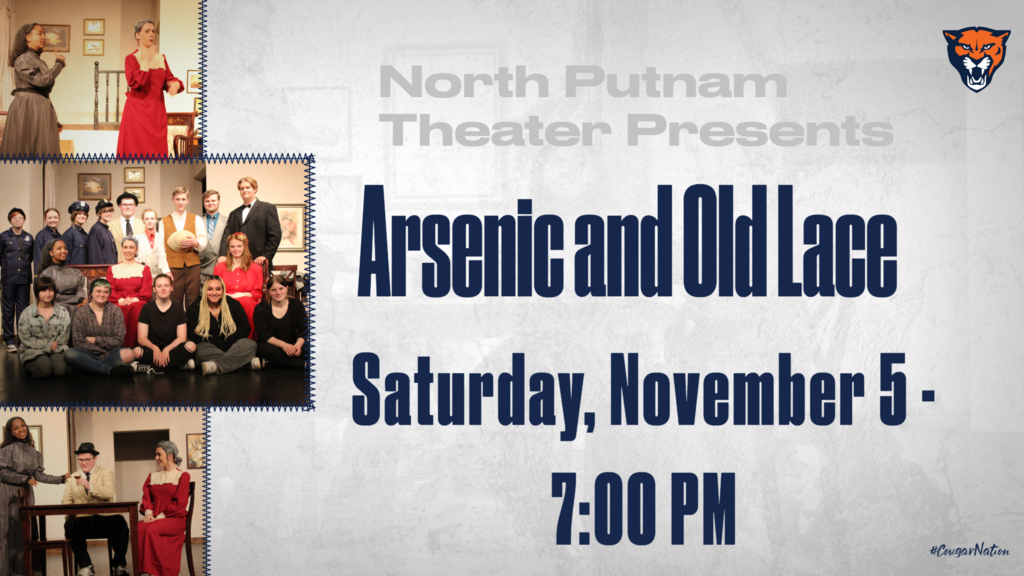 Please check out our November Newsletter.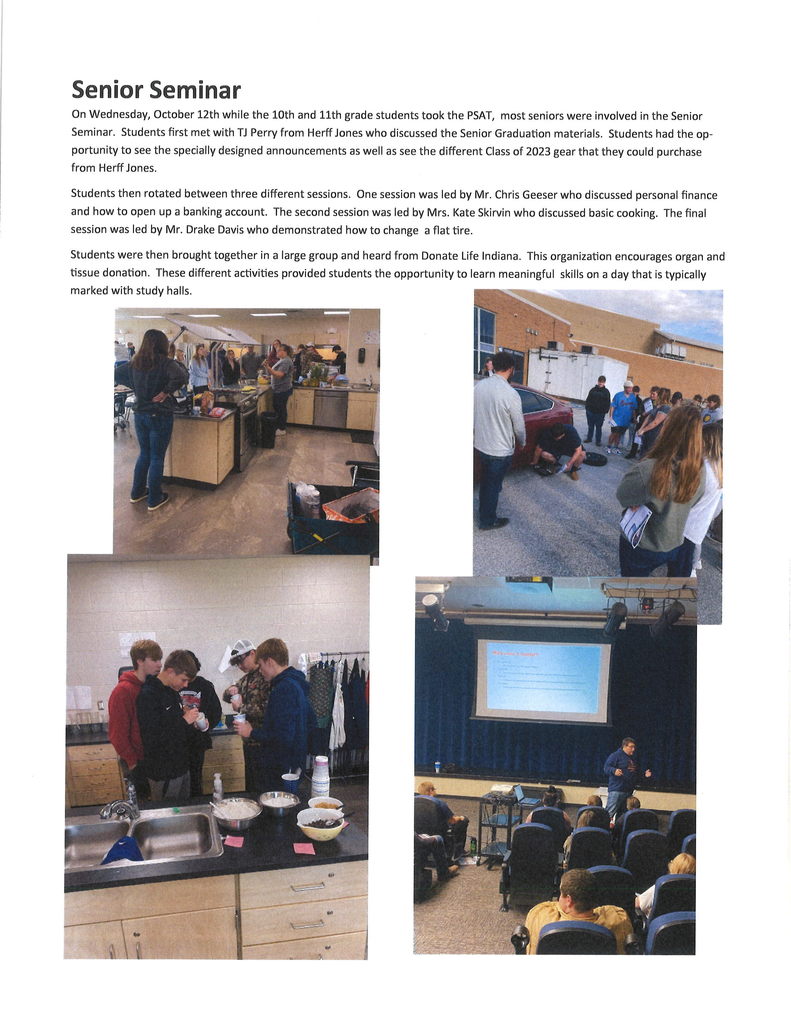 Please join us in congratulating and thanking the October students of the month. These students were chosen by their teachers for exhibiting positive behavior and/or character in the classroom and beyond. Congratulations!

We are excited to share that Alaina Chew has been named a 2023 Lilly Scholar Finalists by the Putnam County Community Foundation. Congratulations and best of luck! Read more about the other finalists in Putnam County and about the process at the link below.
https://pcfoundation.org/2023-lilly-scholar-finalists-announced/

Make plans now to attend the Fall Play on November 4th and 5th in the High School Auditorium. Both performances are at 7PM.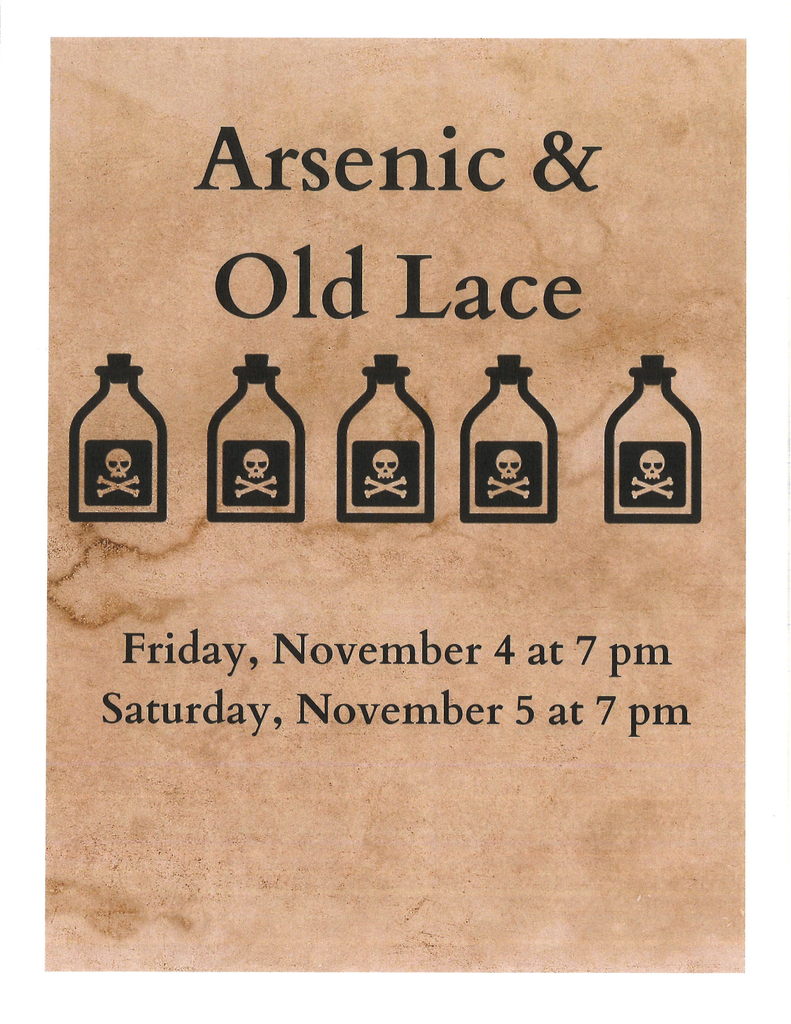 Don't forget to come out to North Putnam FFA's Trunk or Treat!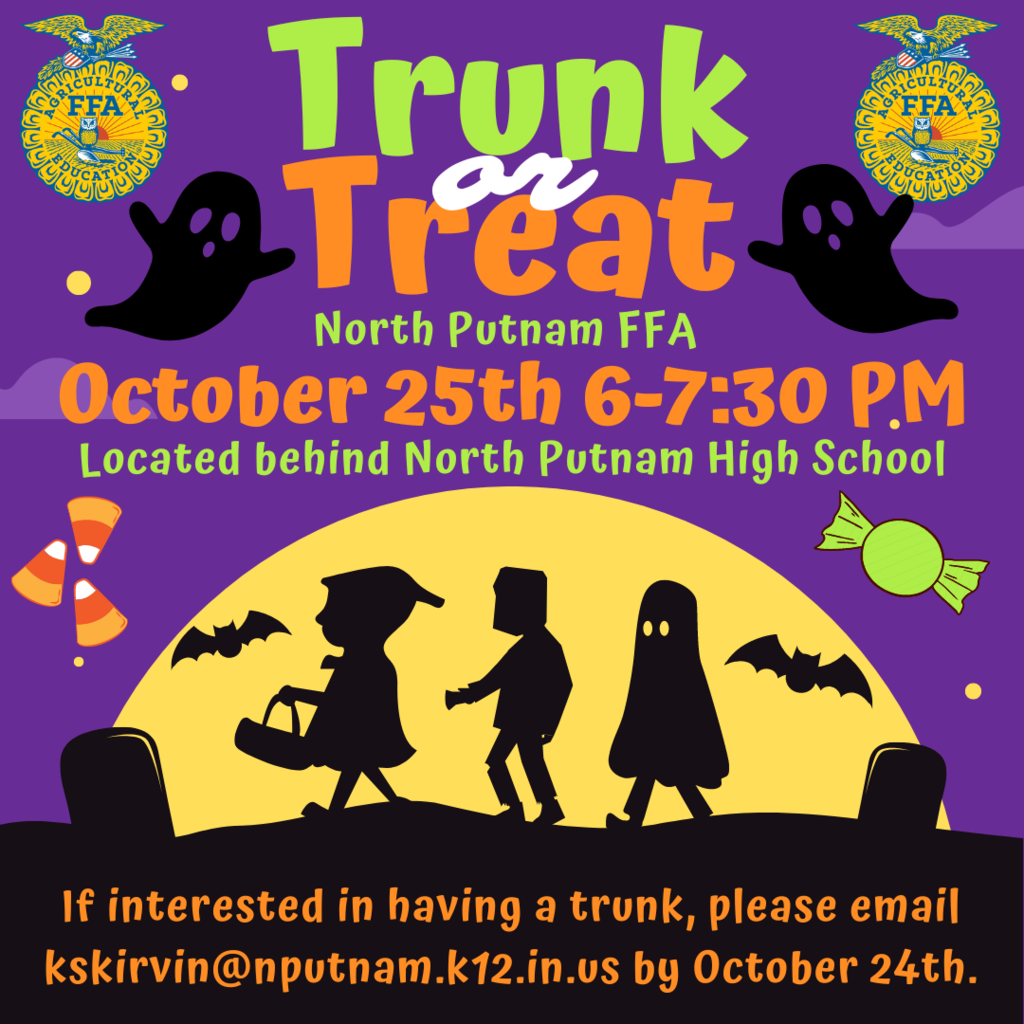 Our Student Council and other student groups will be celebrating Red Ribbon Week during the week of October 24-28. If you would like to learn more about the history and purpose of Red Ribbon Week, we would invite you to visit the DEA's webpage:
https://www.dea.gov/red-ribbon/kiki-red-ribbon-history
The Red Ribbon Week dress days are: Monday - Put Drugs to Sleep Day! PJ Day Tuesday - Drugs can't find us! Camo Day Wednesday - No School Thursday - Drugs are old news! Decade Day Friday - Friends don't let friends do drugs! Twin Day

We would love for you to be involved with the largest Trunk or Treat in the area sponsored by the North Putnam FFA!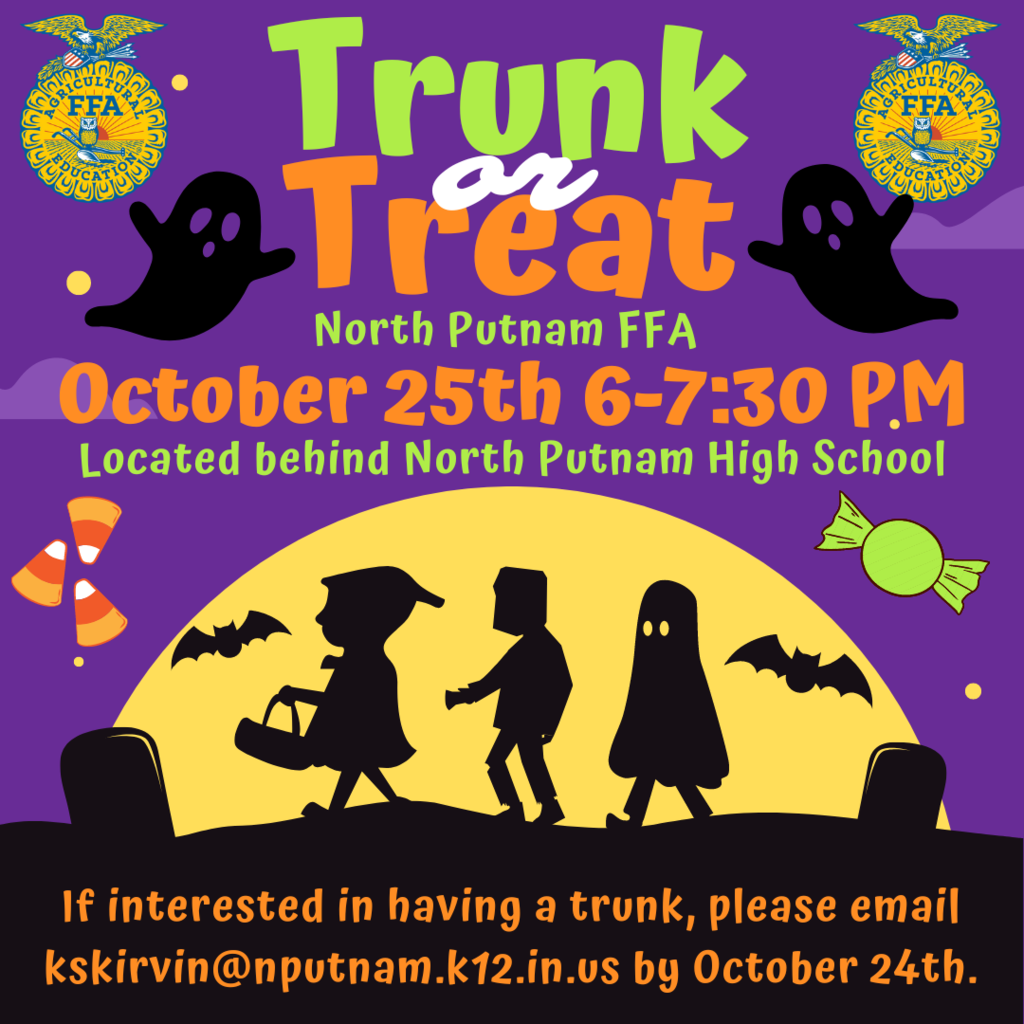 Earlier this week, our National Honor Society held their annual induction program. We would like to congratulate the new members who have proven to exhibit the four pillars of the NHS: Scholarship, Character, Service, and Leadership. Help us congratulate the new members of the James Whitcomb Riley Chapter of the National Honor Society: Kayla Alexander Isack Barker Jack Barker Tilmon Black Brayden Neureiter Addison Everman Matthew Farrington Jaquelynn Gaddis Maelynn Gibbs Layla Hassar Rose Haste Makayla Heavin Madison Houser Jacy Huffman Morgan Mason Mackenzie Mason Braxton Mercurio Alexis Mercurio Braxston Mitchell Annamae Nicely Brookley Oliver Marilyn Orick Hannah Ratliff Liam Sullivan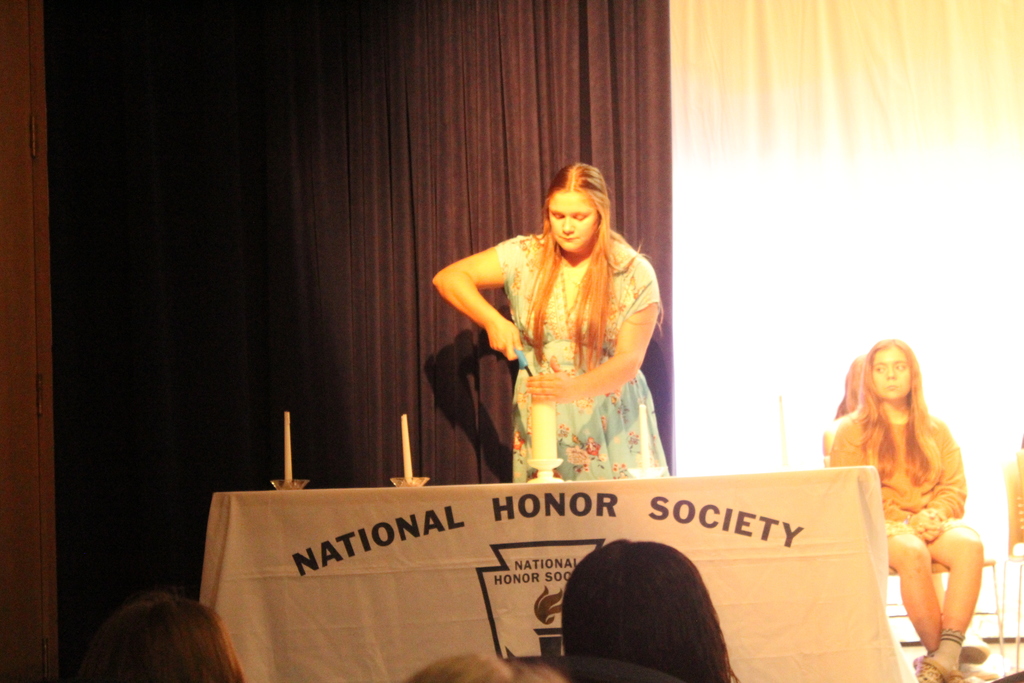 NPHS Blood Drive - October 25 8:30-12:00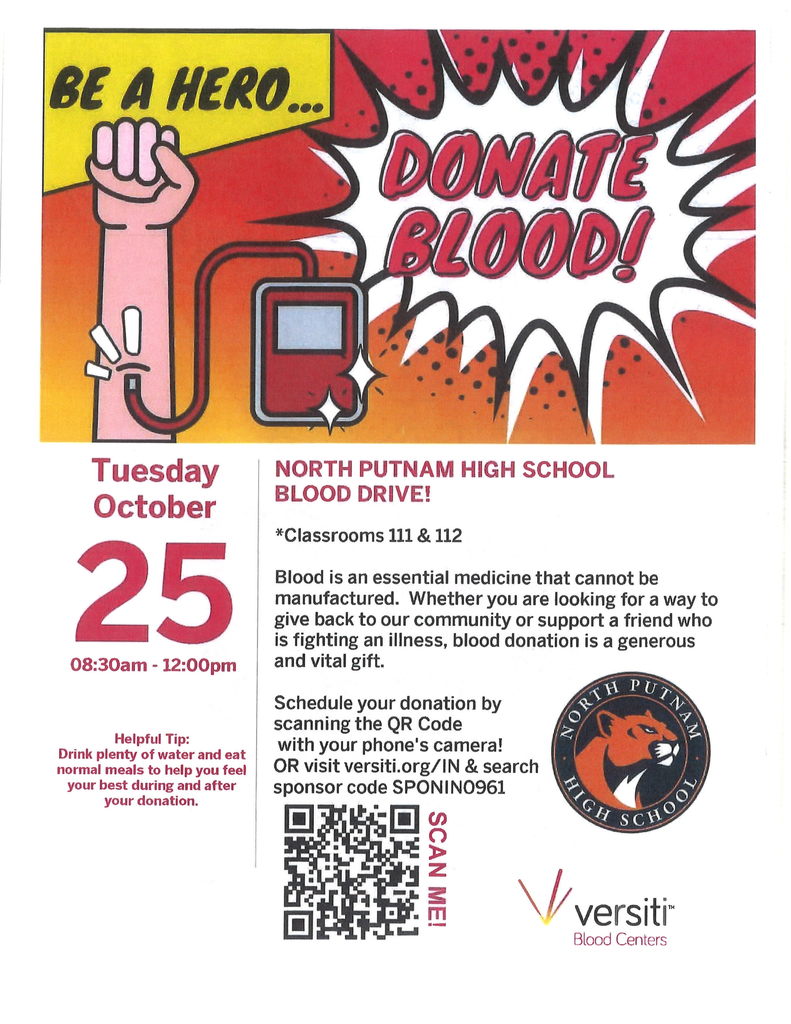 Advanced food science is learning the purpose of the gluten protein. They ran experiments on different flours to check for gluten content. Gluten is contained in grain and provides elasticity to food products.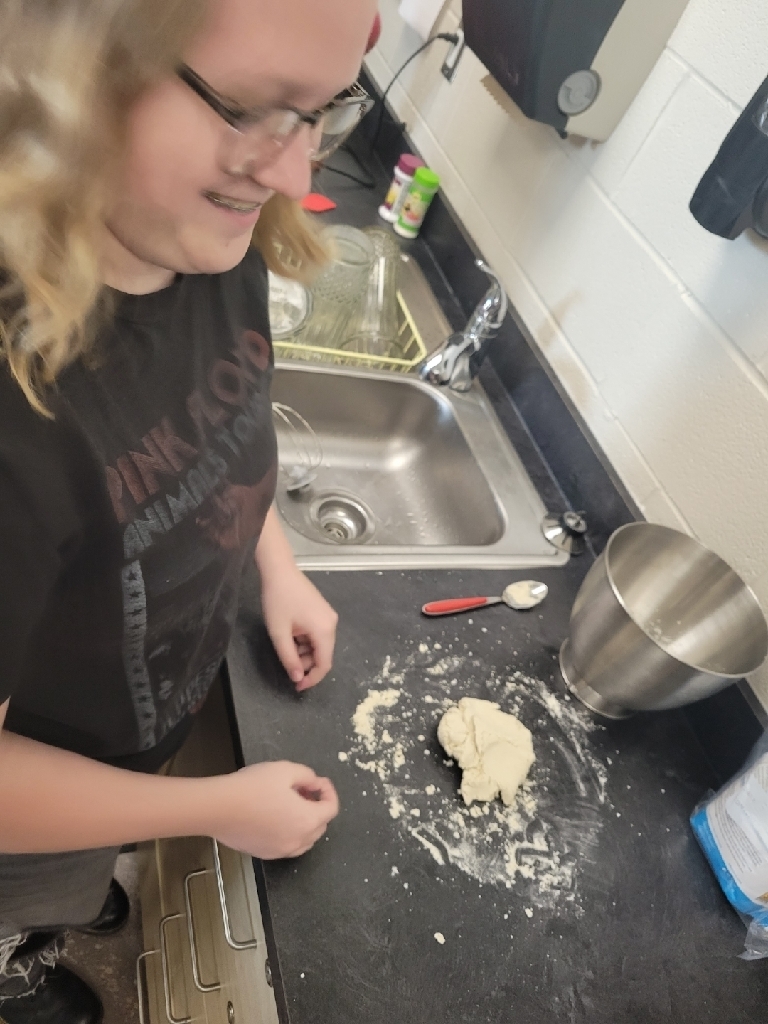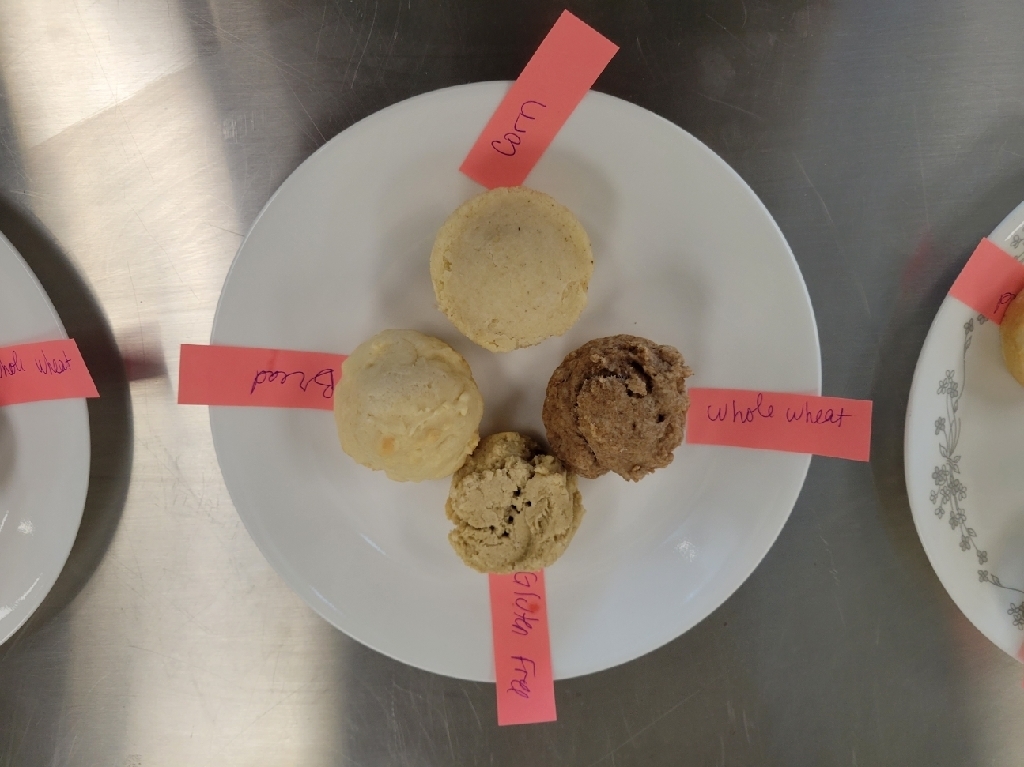 Join us in celebrating the September Students of the Month!

Please note the school corporation emailed a communication earlier this week regarding work along school road/CR250 that will be performed by Duke Energy between Oct. 3-Jan. 31. If you have a student driver, transport your children to/from school, or have a bus rider, please use extra caution and allow for extra time during this time period. It is our understanding that traffic will be controlled down to one lane during this period on a fairly regular basis. We are working with Duke Energy and our School Resource Officer to provide as safe as an environment possible for our community during this period of time, but especially during peak hours of use. These enhancements will be of benefit to the school by reducing power outages. Please let us know if you have questions or concerns and we will do our best to address them with Duke Energy.

Successful greenhouse plant production begins with learning the purpose of ingredients in potting mix. Each group is performing experiments they created to test the purpose for each ingredient we use in our potting mix for the greenhouse. critical thinking is happening!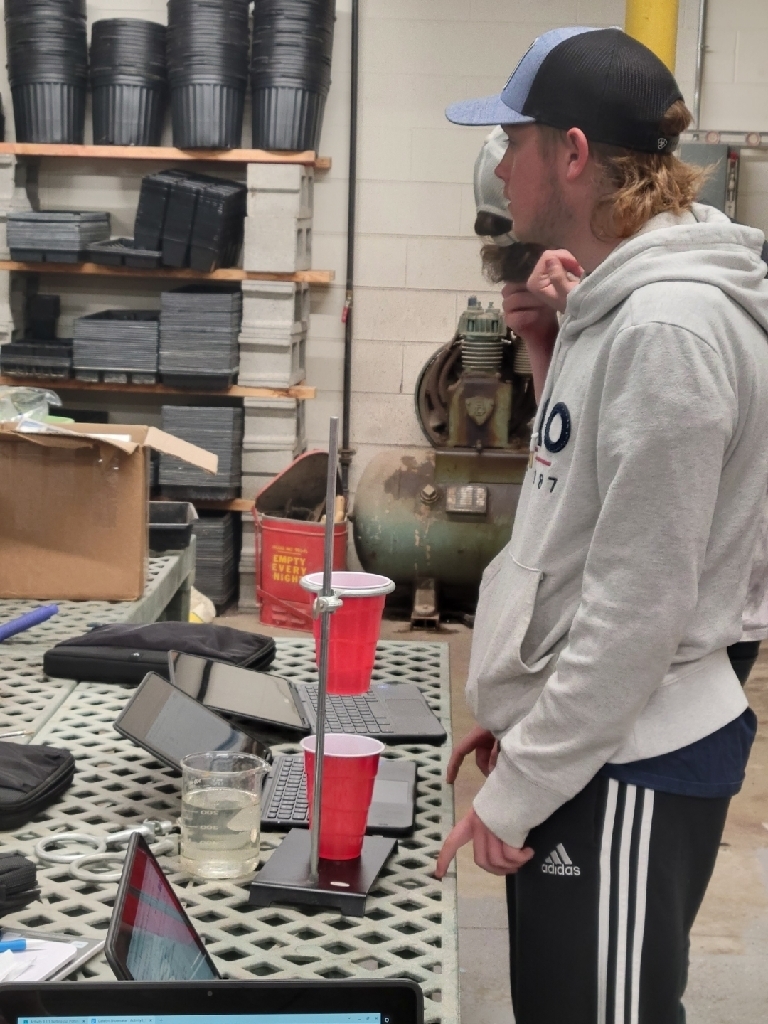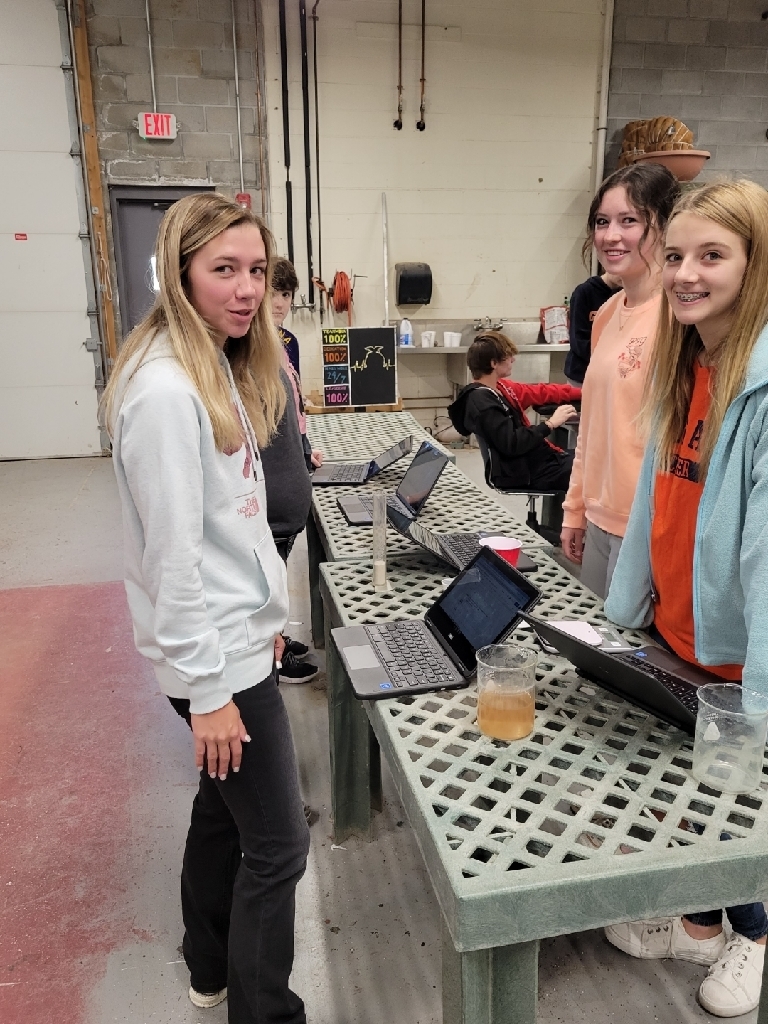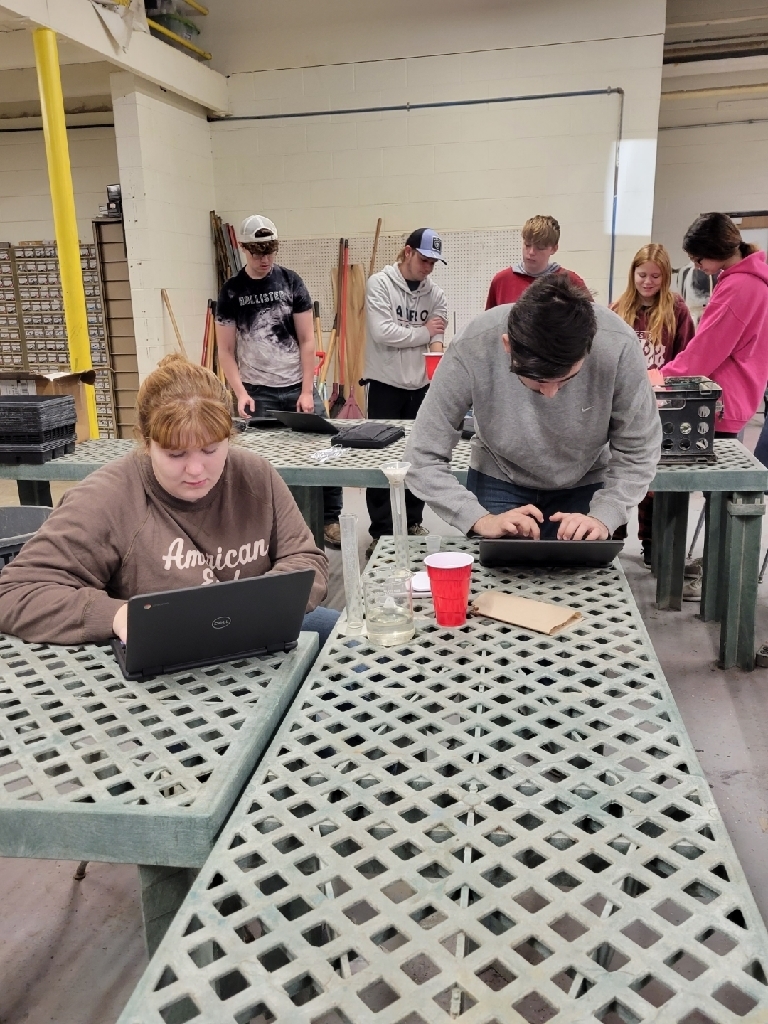 Our JAG Program has developed a Food Pantry that is open to all residents of Northern Putnam County. The food pantry will be open from 4:00-6:00 PM on the 2nd and 4th Wednesday of each month. The Food Pantry will be open for the first time this next Wednesday, September, 28th. Patrons should enter Door 16 which is in the back of the building. Please feel free to share this information with your friends, family, and neighbors. We are also always accepting donations for the pantry. Donations may be dropped off at the front office during normal office hours.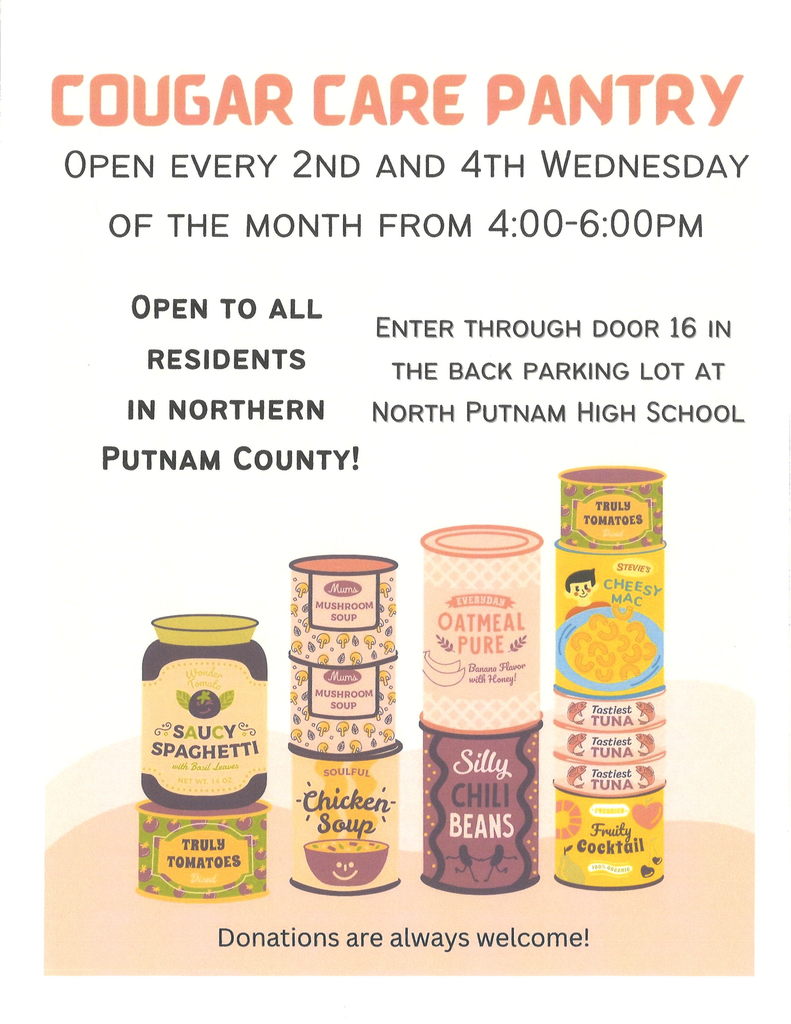 Cougar POWER is a program started by North Putnam Senior Alaina Chew and Bainbridge Elementary teacher Staci Parent. With the help of an amazing group of senior mentors this program was successfully started earlier this year at Bainbridge Elementary School. Cougar POWER (Providing Others With Engaging Relationships) seeks to form meaningful relationships with selected elementary students. Each high school mentor was paired up with a student from Bainbridge. Each week on their assigned day, the student mentor travels to Bainbridge to meet with their student. The mentor and student meet and play board games, color, read, do puzzles and form a positive friendship. The goal of these weekly meetings is to help the student with engaging in healthy social interactions as well as have a positive role model to look up to. This is the pilot year for the program, and the hope is to involve more high school volunteers and more Bainbridge students in future years. A big thank you goes out to NPHS students Jada Brooks, Myles Bryan, Alaina Chew, Ethan Harrison, Arrick Kramer, Rhiannon Lindley, Levi O'Neal, Trevor Roseboom, Kylie Rust, Ruby Sullivan, and Emma Williams. Also thank you to Bainbridge teacher Staci Parent and Bainbridge Principal Brandon Wagler.