If you use the My Stop app, you are aware it was not working this morning. The problem was on the GPS side, the drivers were able to use the GPS, but data was not being sent back to us for you to be able to see the bus locations. The problem is now fixed and everything appears to be running properly. Thank you for your patience this morning.

Homecoming Week starts this week! We are looking for a fun week with our students culminating in our Homecoming Cougar Carnival on Friday evening followed by the Cougars taking on the Clovers on the football field.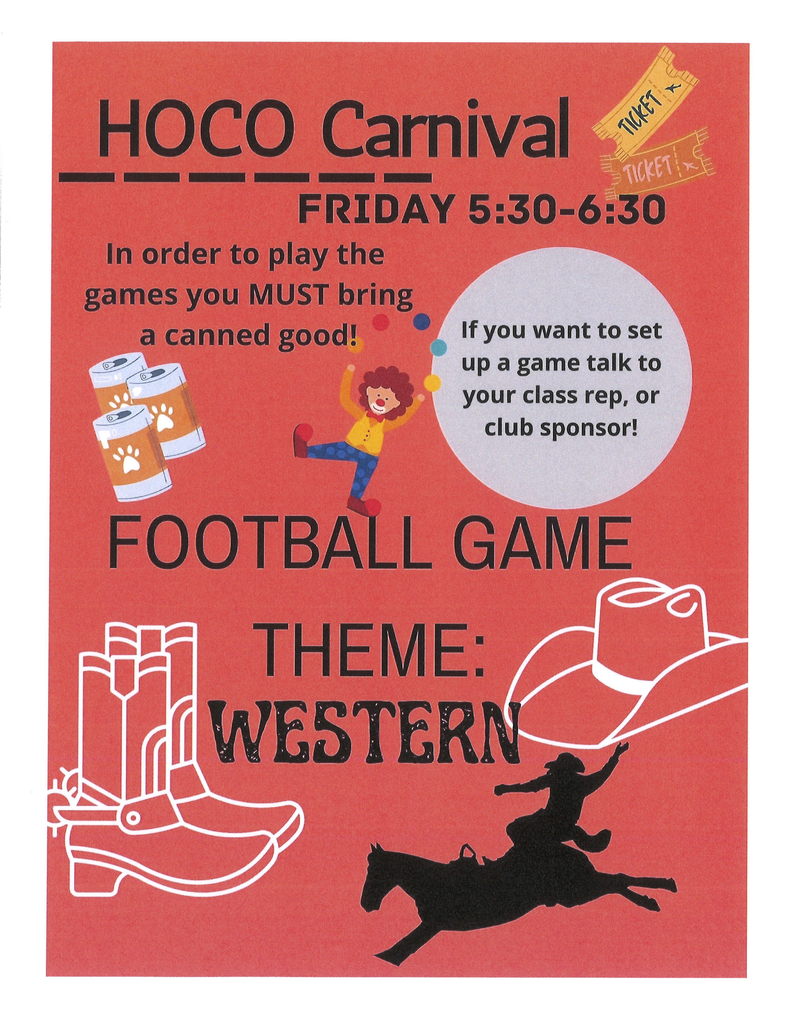 Mr. Richardson's Lifeguarding students are reviewing the lifesaving steps and when to use CPR. Mr. Richardson gives students different scenarios through his classes to help students learn important potentially life saving decision making skills.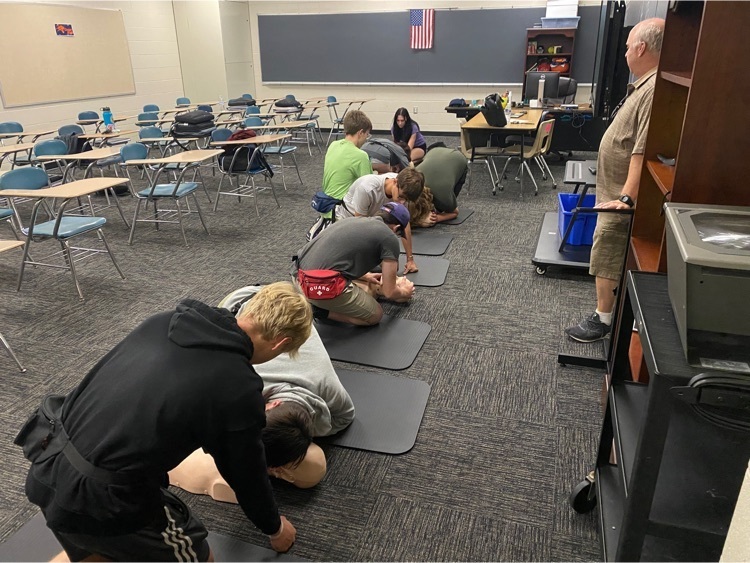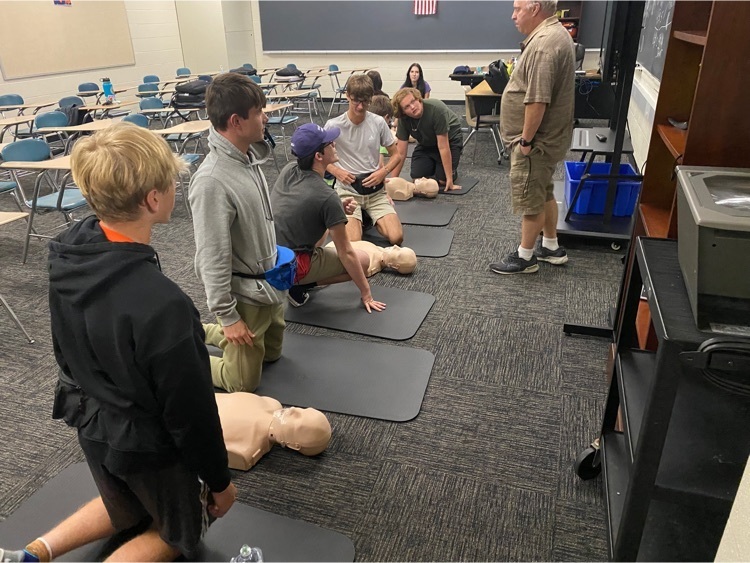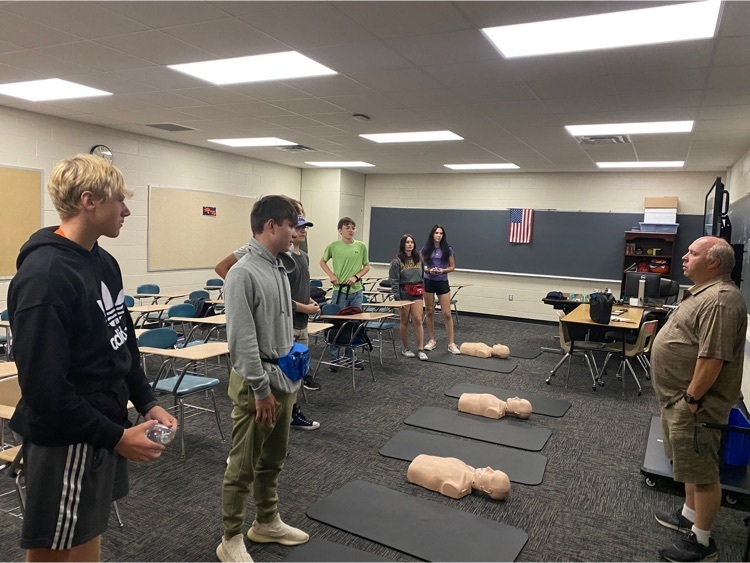 Miss Baire's third year Spanish students were using their skills and these manipulatives to help translate pieces of literature today. These hands on approaches help students learn language at a deeper level of understanding.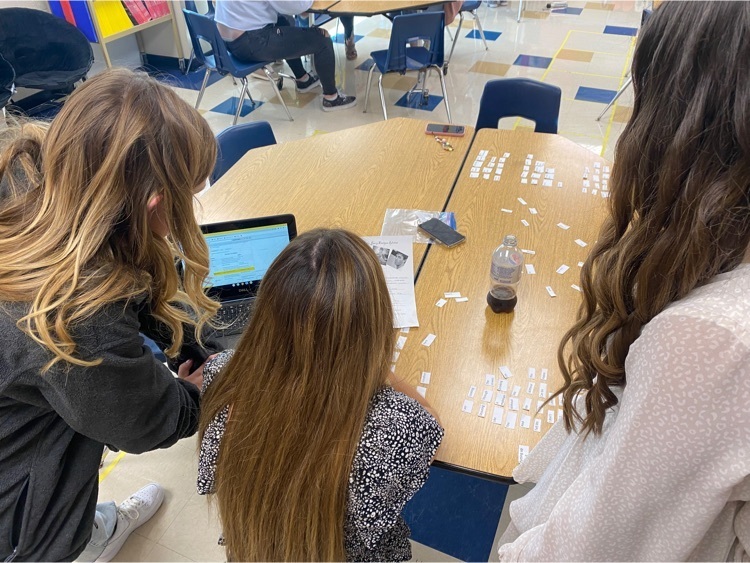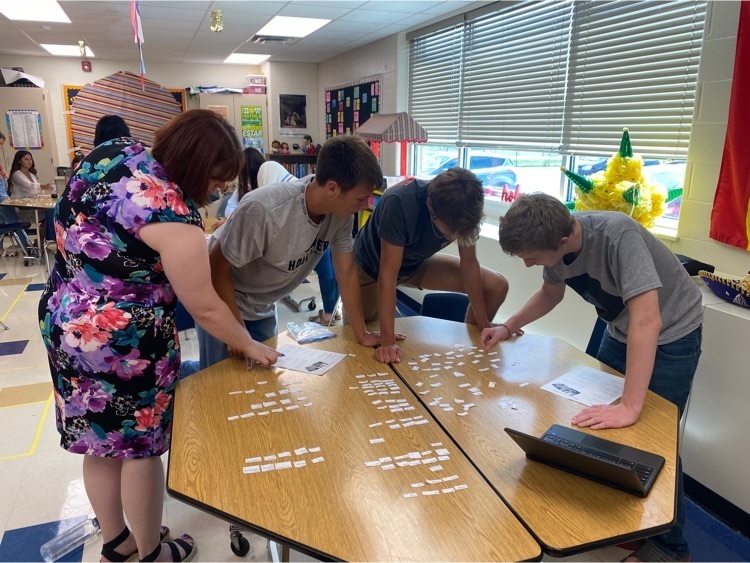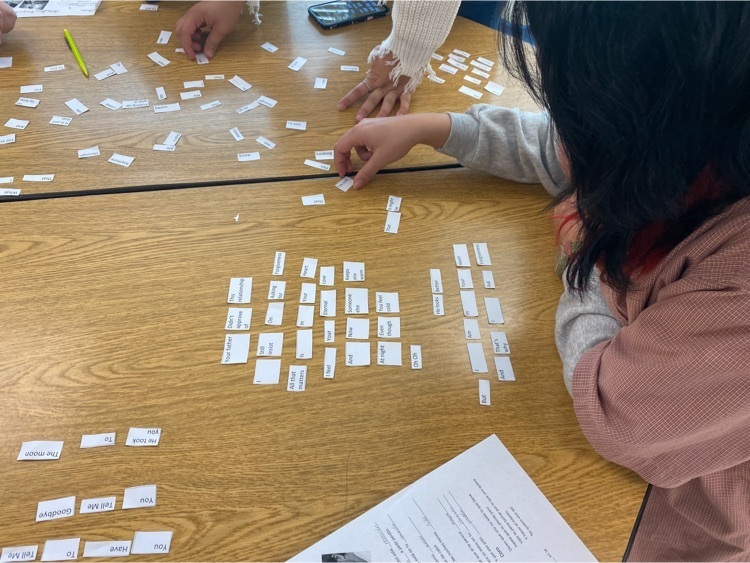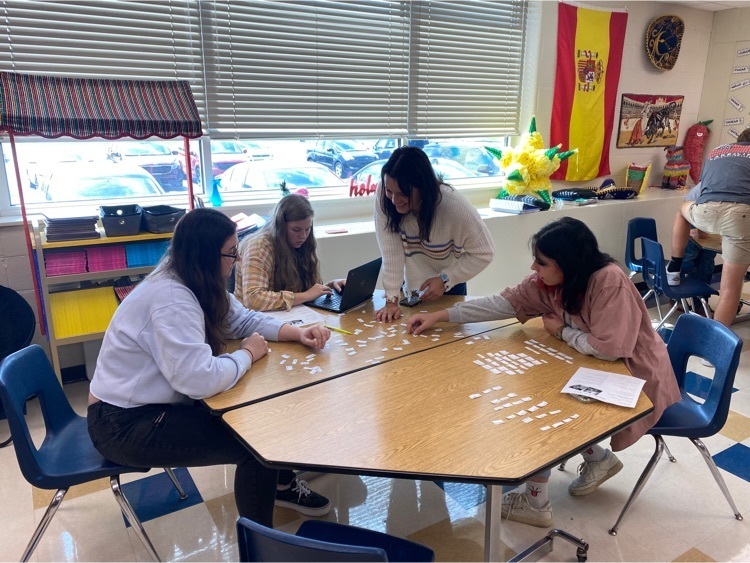 Cougar POWER! We look forward to sharing more about this great program coming to Bainbridge Elementary soon! For now, here are some pictures from a tour and training completed earlier this school year.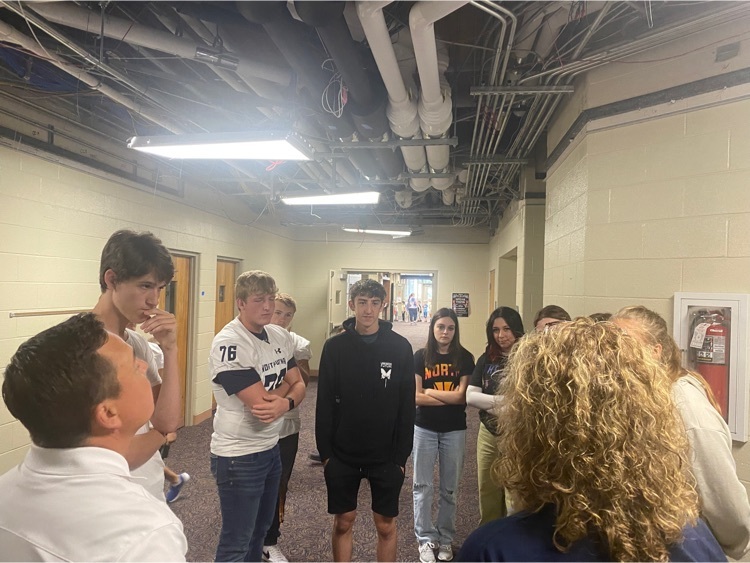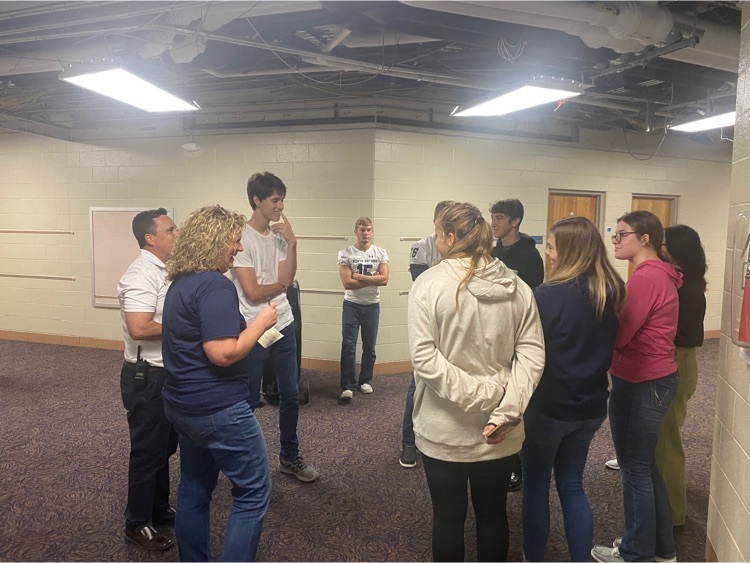 Congratulations to our students, Seth Fuhrman, Arrick Kramer, and Ruby Sullivan, they are each one of 62,000 students from across the country to earn academic honors from the College Board's National Recognition Programs! These National Recognition Programs grant underrepresented students with academic honors that can be included on college and scholarship applications and connect students with universities across the country, helping them stand out during the admissions process. Colleges and scholarship programs use these honors to identify students from underrepresented groups through College Board's Student Search Service.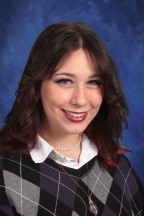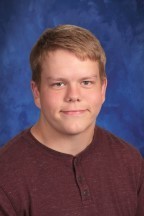 Advanced Animal Science is dissecting chicken digestive systems today. All students are excited to see in person what they have been studying in class. We are grateful to community members who donate these items for hands on experience!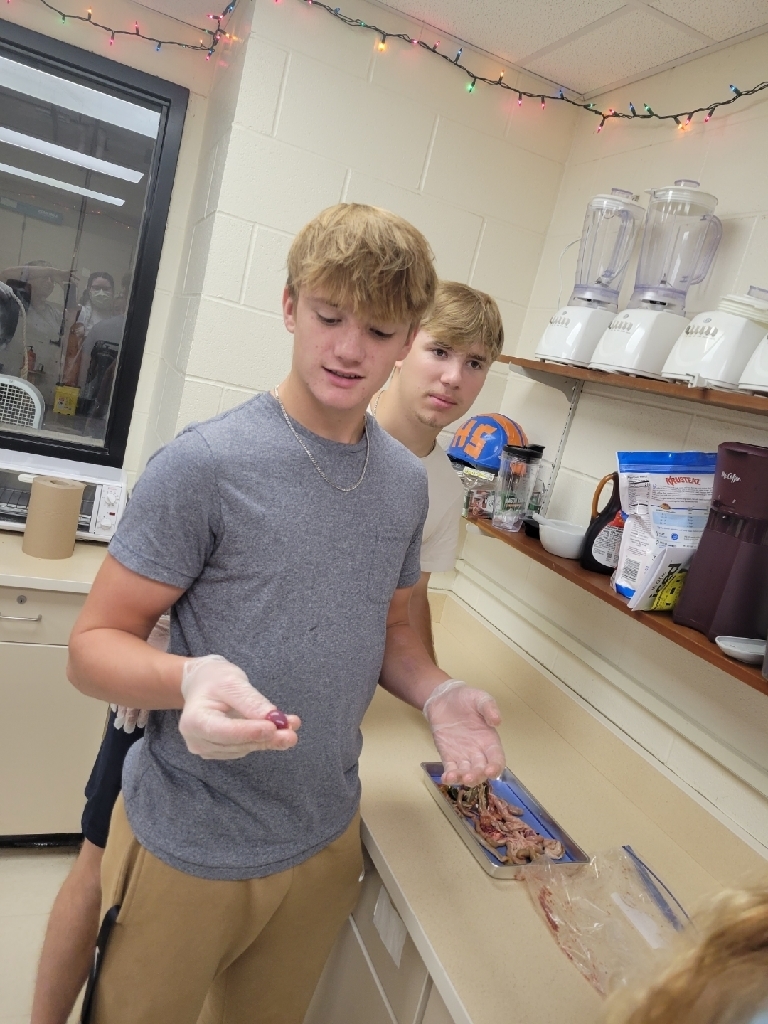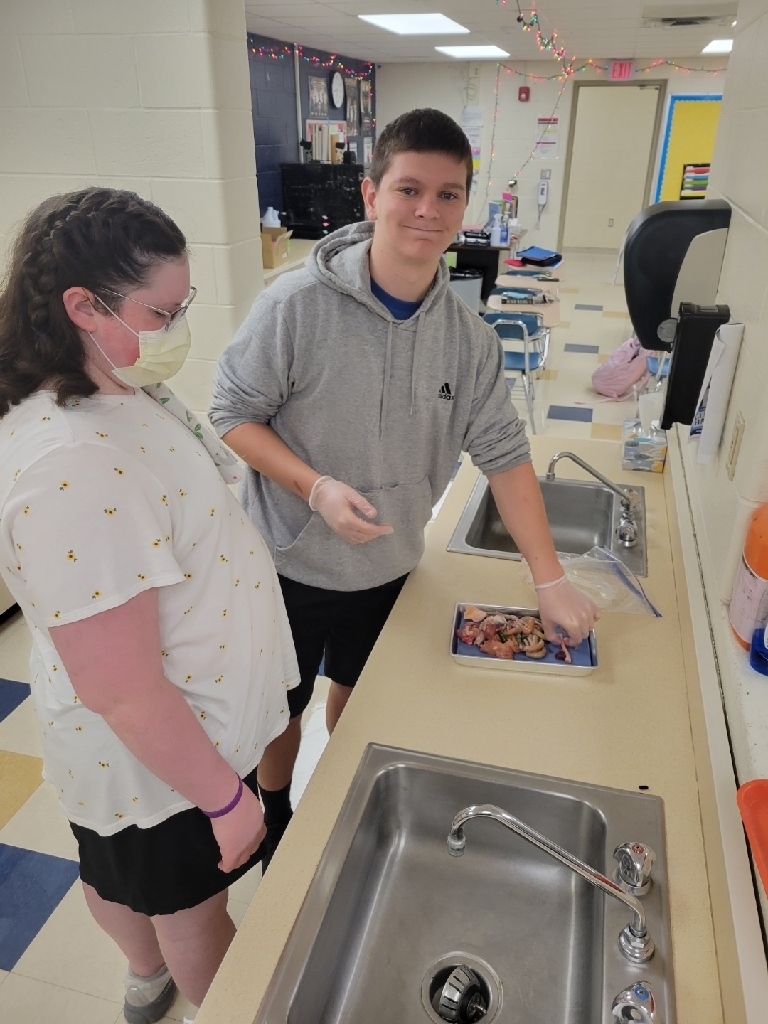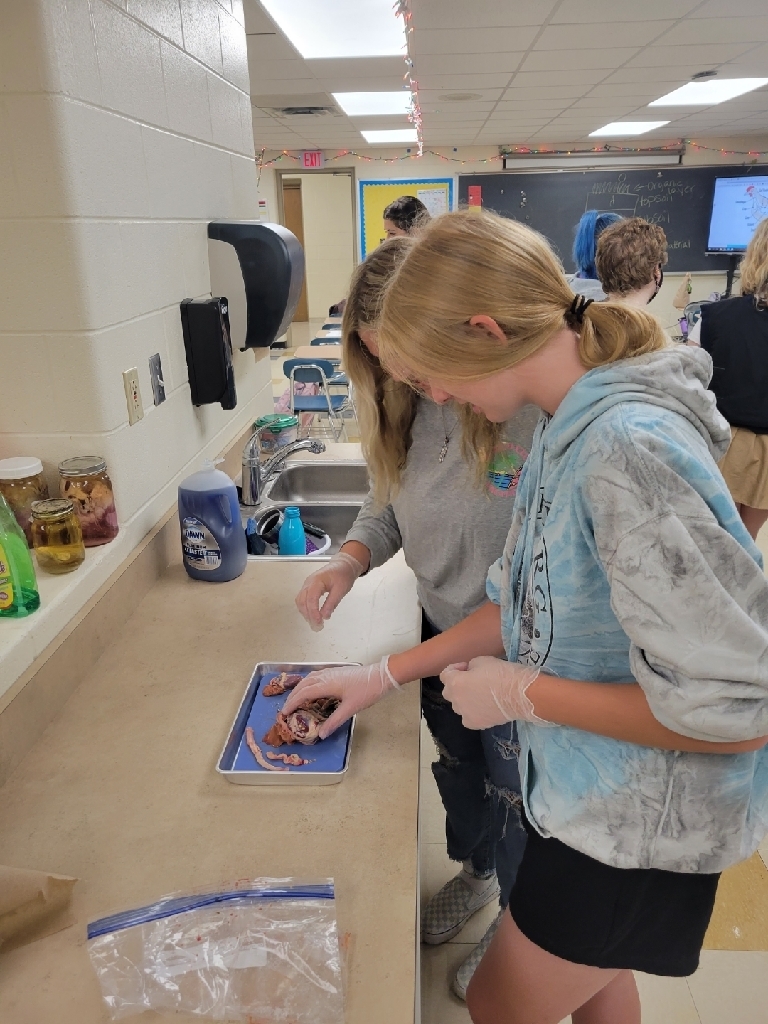 We had a great turnout for our monthly PIE Breakfast. PIE stands for Prevention, Intervention and Education. Each month students from across the county meet to learn about how they can help prevent or stop the use of drugs, alcohol, and tobacco among the teenagers in Putnam County. All students are invited. This month we heard from Deputy Prosecutor Austin Malayer (2008 NP Grad) about the types of court cases he sees come through the courts and what he believes are the causes of many of these cases. If your student would like to get involved, please contact the office.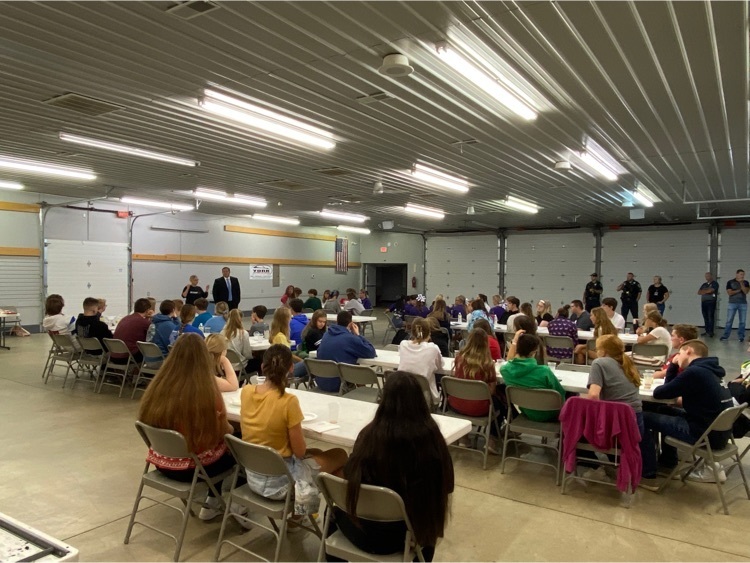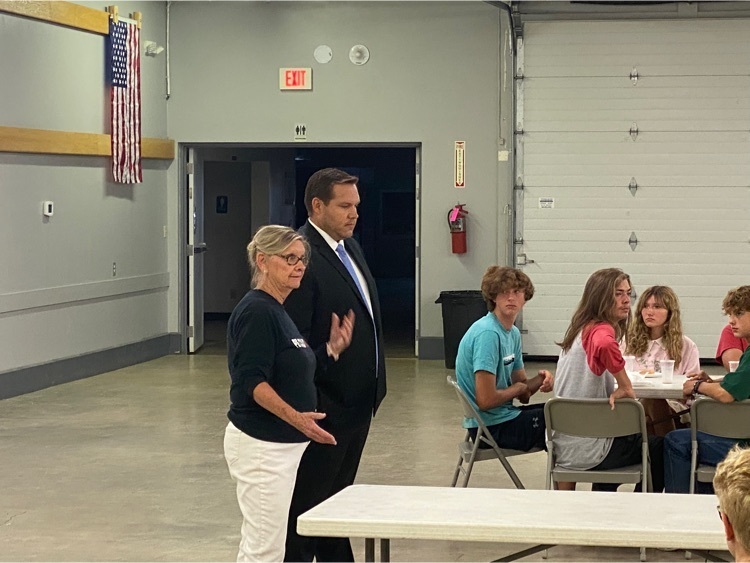 Plant and Soild science students are learning how to find the texture of soil.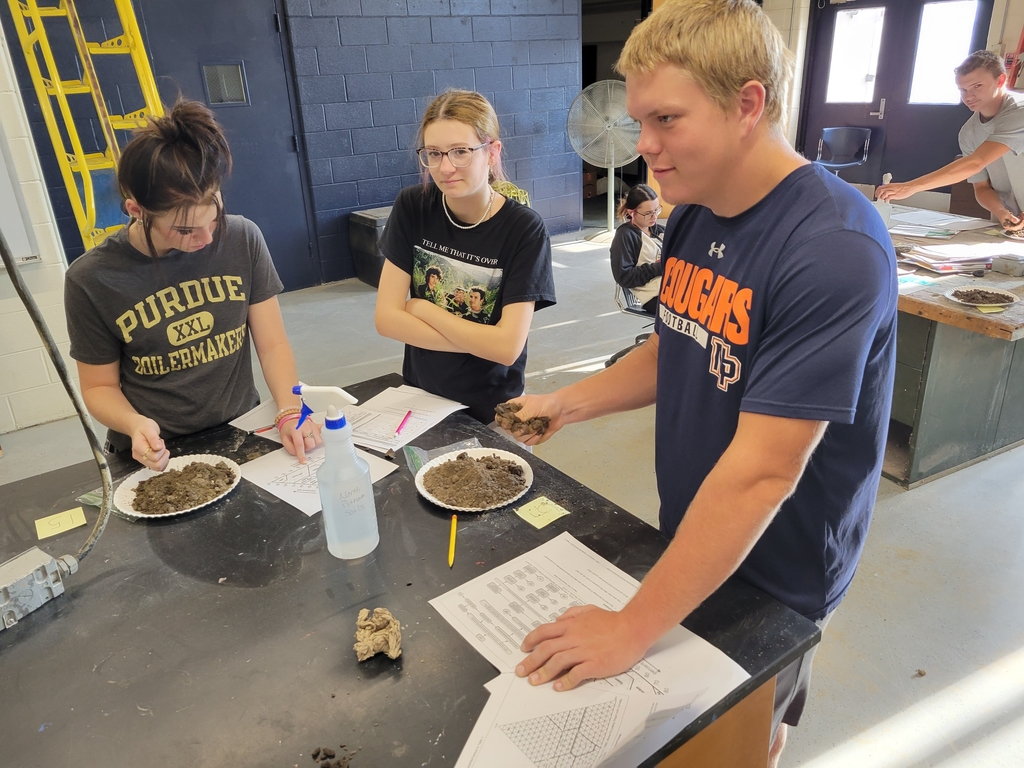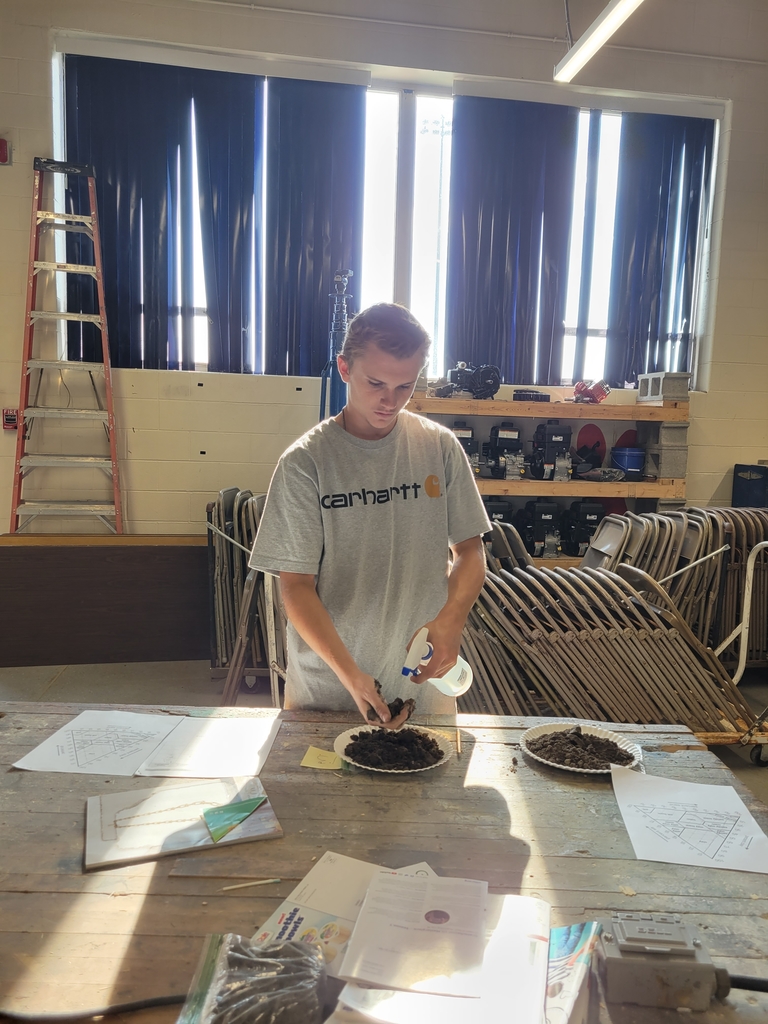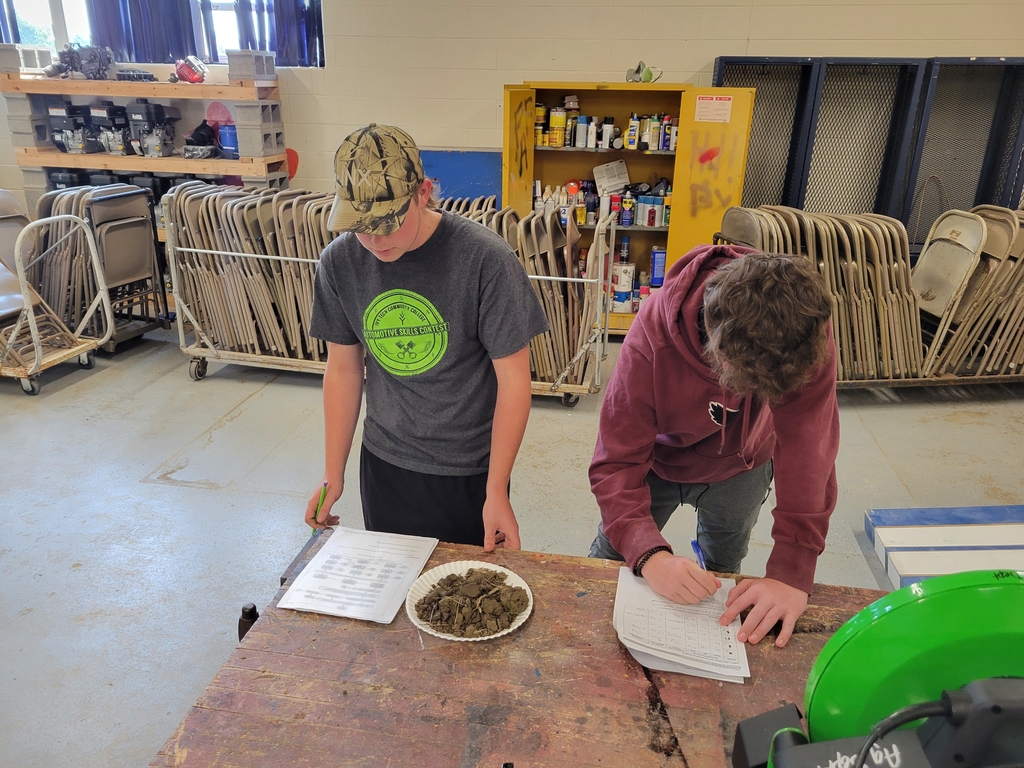 SENATOR TODD YOUNG 'ACADEMY DAY' Senator Young is hosting another Academy Day in person on Monday, August 29th from 3:30-6:00 pm. Please share this information with Counselors and anyone you think would benefit from knowing about this upcoming opportunity to interact with representatives from the service academies. For information about Senator Young's Academy Nominations process, please visit the website below
https://www.young.senate.gov/help/academy-nominations

Raizing the Roof, Dinner and Dance Fundraiser for the Russellville Community Center Roof Dinner 5:00-6:00 PM Music to follow! All proceeds go to the roof fund to help replace the Community Center Roof!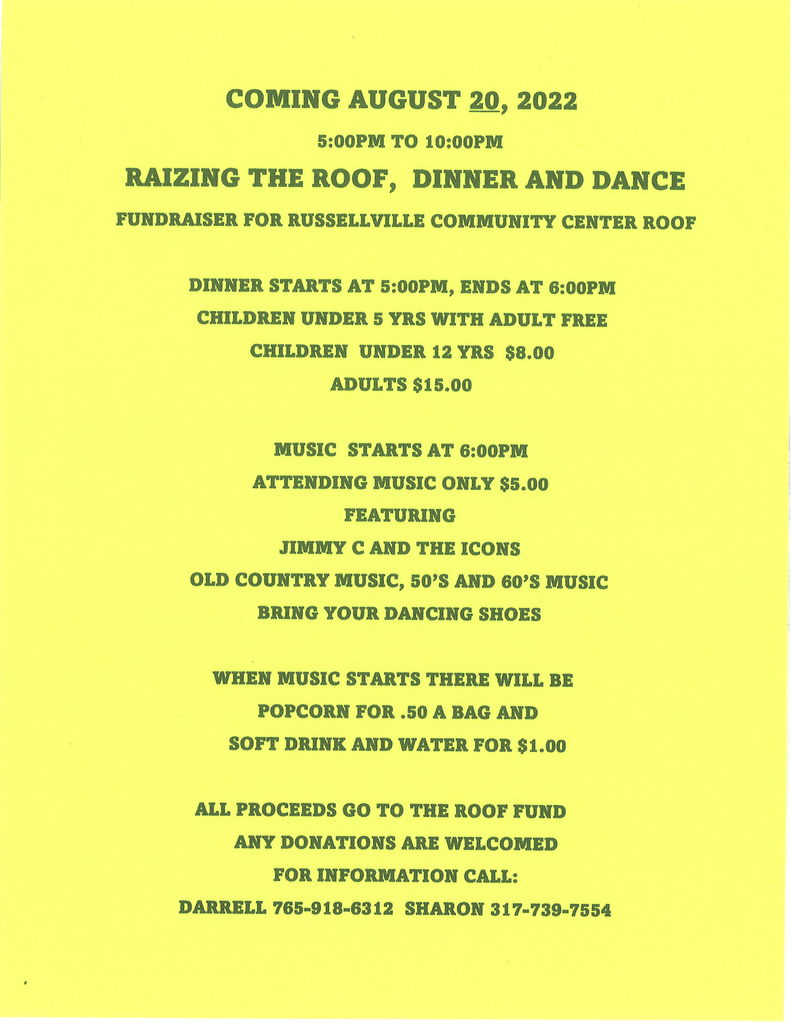 Good evening. Just as we were ready to stripe the parking lot today, it started raining which kept the lot too wet to paint. We very much wanted it finished and ready for use tomorrow morning. We now have the student side of the lot blocked off and ready for the last coat of sealer but have opened the east side for student and staff parking. Parents will use the north road to drive behind the building and drop off at doors 15 and 20 then make the loop to exit back to the road just as we outlined on Friday. Students will follow the north road to the 1st 2 entrances past the barricades to turn into the parking lot. There are no stripes on the lot but park just as you would have had the stripes been there. Thank you for your patience.

Due to the weather over the last 2 weeks, we have been unable to complete the seal and striping project to the north parking lot on the HS/MS campus. As shown in the attached image, there is a barrier set up in the middle of the lot and the east side of the lot is blocked off waiting for the 2nd coat of sealing and then striping. We would like parents to enter the lot the same as last year for dropping students off. Drop off at doors 7 and 8. And then turn right to exit along the north road next to the solar field. Students will enter any 1 of the 3 one way lanes for student parking. Staff can park behind the building or in the south lot. Thank you for your patience while we complete the project and have a great first day of school.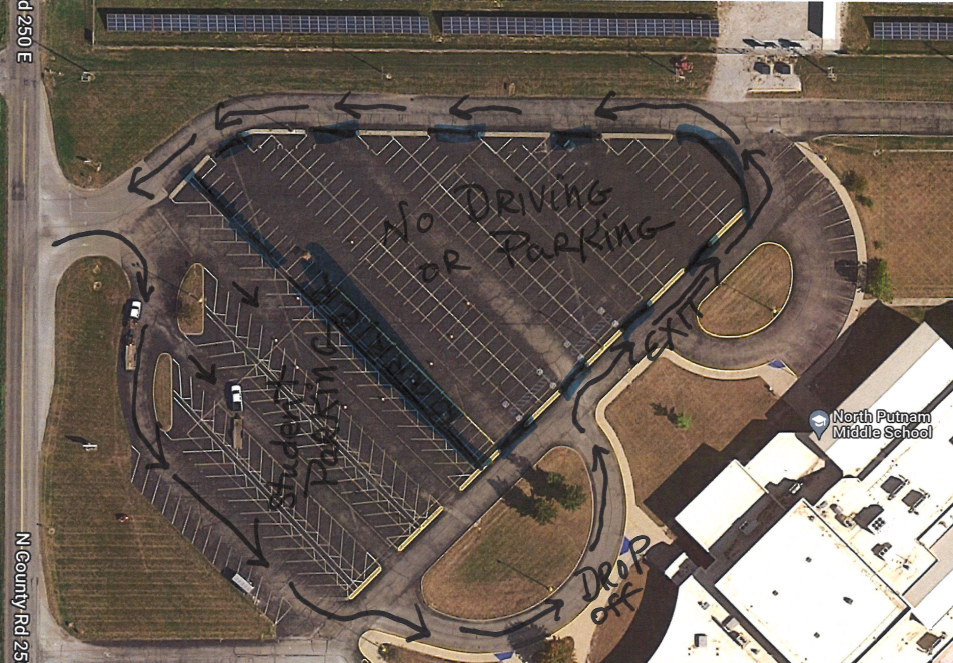 It is almost time for the first day of school and we are gearing up and excited for the new year to start. We are proud to introduce a new app for parents and students to be able to use to help bus pick up and drop off times. Click this link to find instructions on how to download the Versatrans My Stop app to your phone. Once downloaded, you will need your student's ID number which is found on the front page when you log into Harmony. When logged in you will be able to see your student's bus number, scheduled pick up and drop off time, and time to arrival to your house in real time. You will also be able to see where the bus is located when the bus is in route. Feel free to download and set up the app on your phone but know we will be making adjustments to the routes for the first week or so. We hope that this will give you more information about the safe transport of your students from home and school. Have a great year, Dr. Terry Tippin, Director of Operations

Congratulations to Samantha Hoops, she is once again dominating this summer on the water. Samantha was selected to the 2022 National Junior Water Ski Team by the American Water Ski Association's National Junior Development Committee. The picture is from the 2022 Indiana Ski Association's State Championships where she set two records. Congratulations Samantha!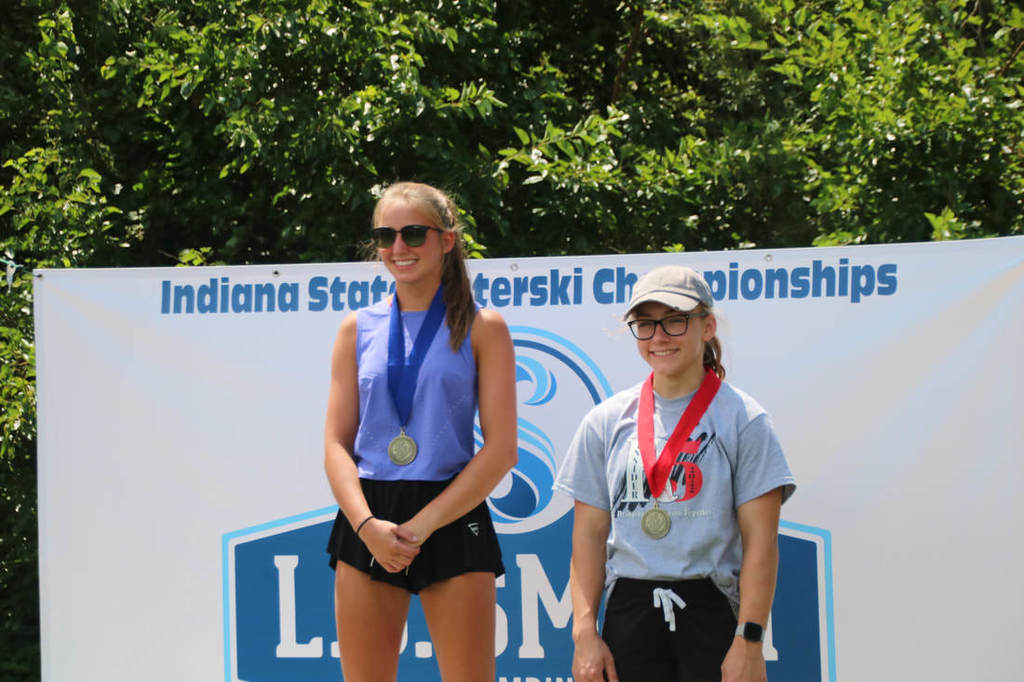 Can't believe we missed it. We would like to recognize junior Randi Carpenter who was selected as the Parke County Princess during their fair held in July. Congratulations Randi on your selection as Parke County Princess.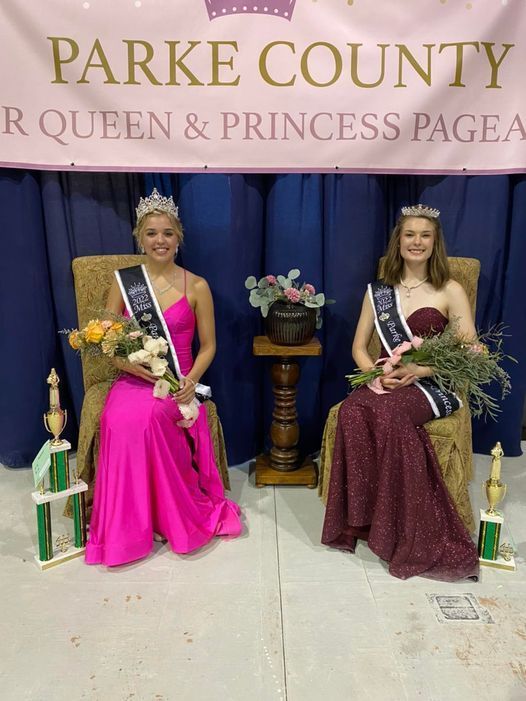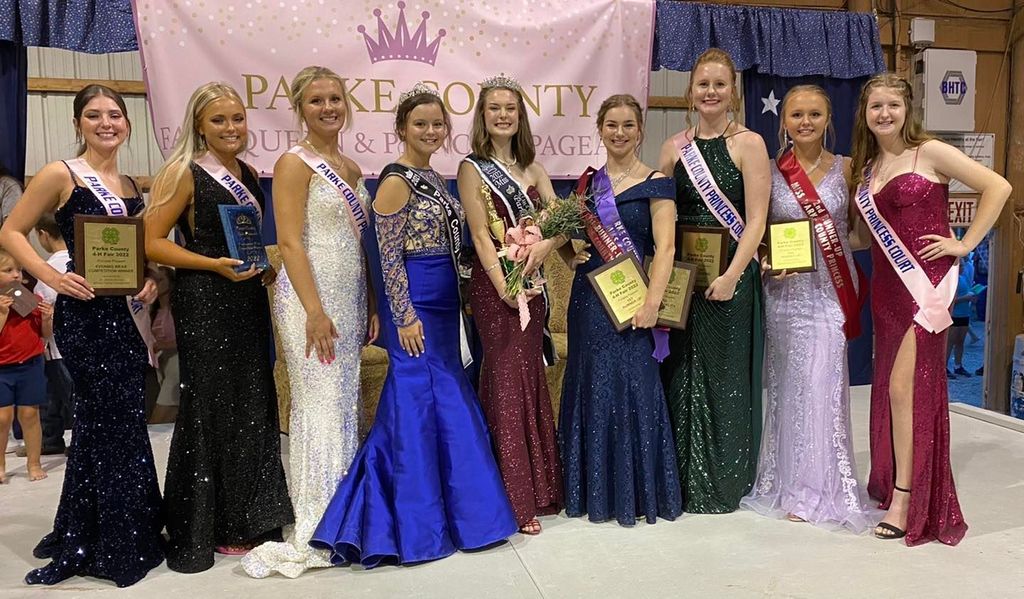 The Farm to Fork Scholarship Dinner is scheduled for Saturday, September 17, 2022. It will be a drive-thru dinner at the Putnam County Fairgrounds. Serving will take place from 6:00 - 7:30 and the meal is catered by Myers Market using Putnam County produce. Tickets are $45.00 and can be purchased through
www.northputnam.dollarsforscholars.org
and selecting the "Donate Now" option at the top of the opening page, or can also be purchased at Tri-County Bank and First National Bank locations as well as Myers Market. All proceeds from the event will be divided evenly between the Dollars for Scholars organizations at North Putnam High School, South Putnam High School, Cloverdale High School and Greencastle High School.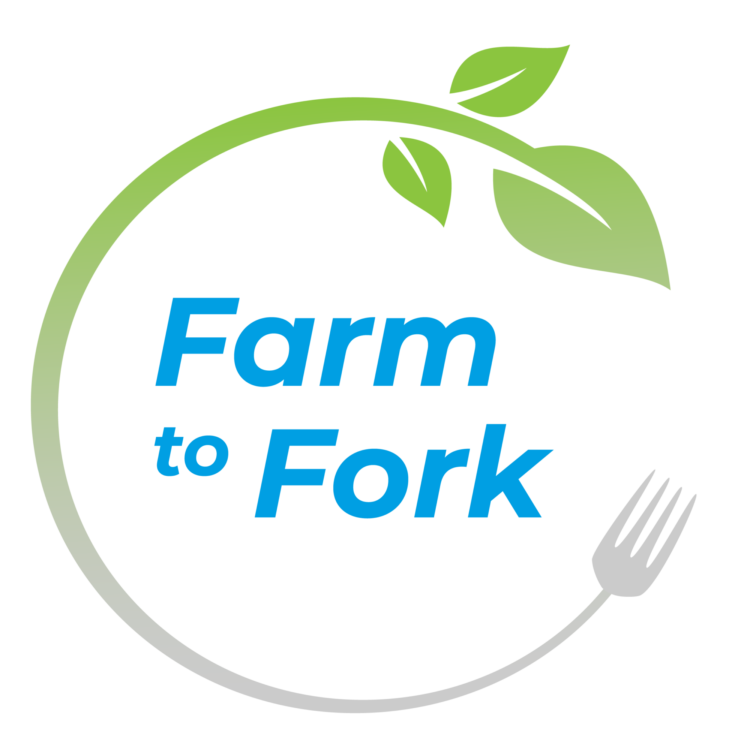 All corporation Welcome Back meeting Guest speaker, Kirby Kirkpatrick from Success Express, made us laugh and let us know how important we are in the lives of our students. We are ready to move with SPEED!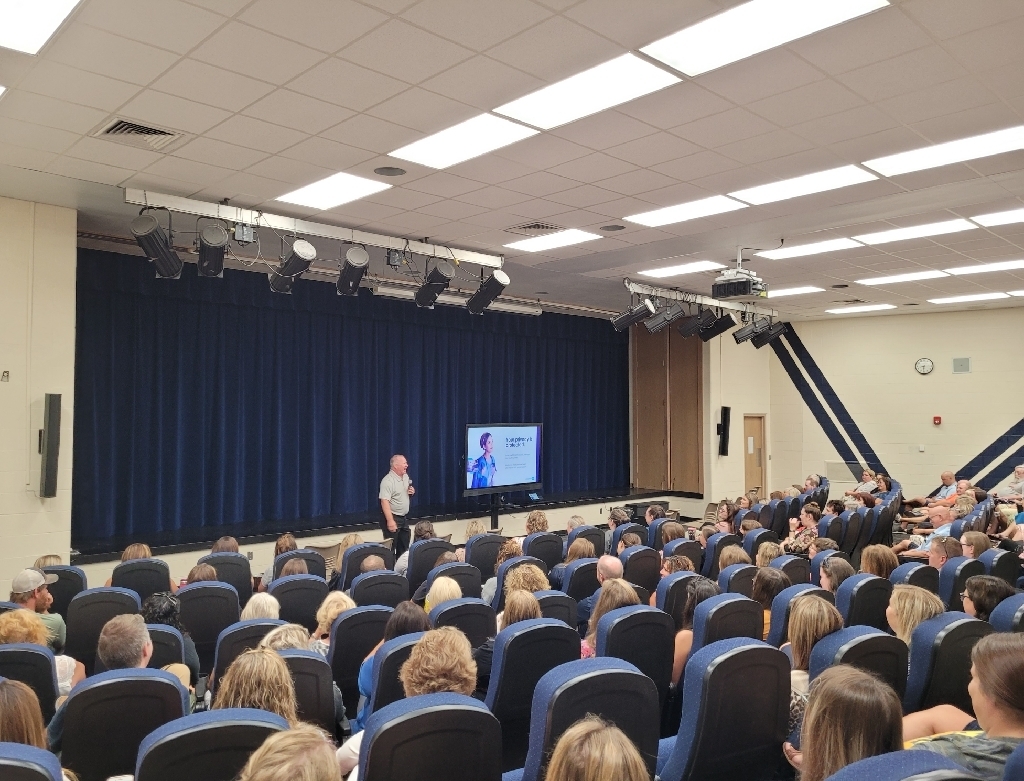 New teachers had a successful orientation day despite the power outage and stormy weather Monday. Be sure to complete online registration if you are a returning student or call your school's office if you are new to NP. see you Aug. 10!!

We want to wish good luck to Handley Everman, Jayden Simpson, and Allison Skirvin who will all be competing in this afternoon/evening's Supreme Showman competition at the Putnam County Fair. Cougar Nation, let's come to the fair and support these great showmen!