1st 9 weeks honor roll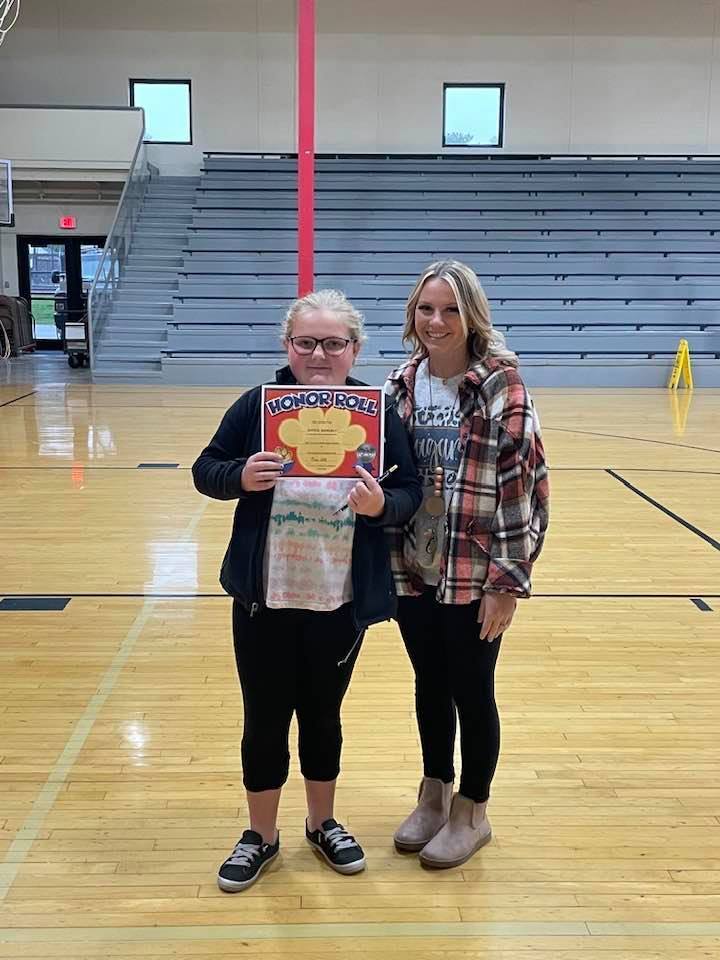 1st 9 weeks honor roll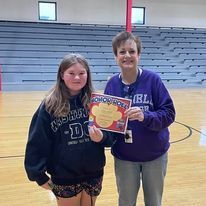 Honor roll 1st 9 weeks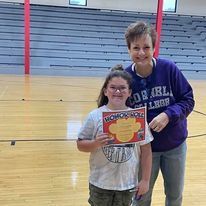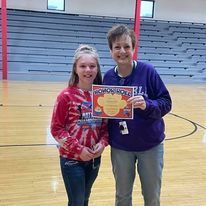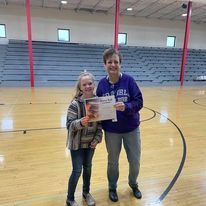 Honor roll 1st 9 weeks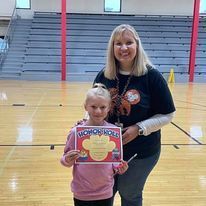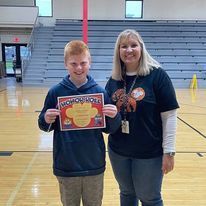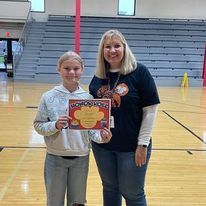 Honor roll 1st 9 weeks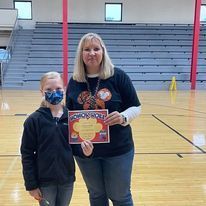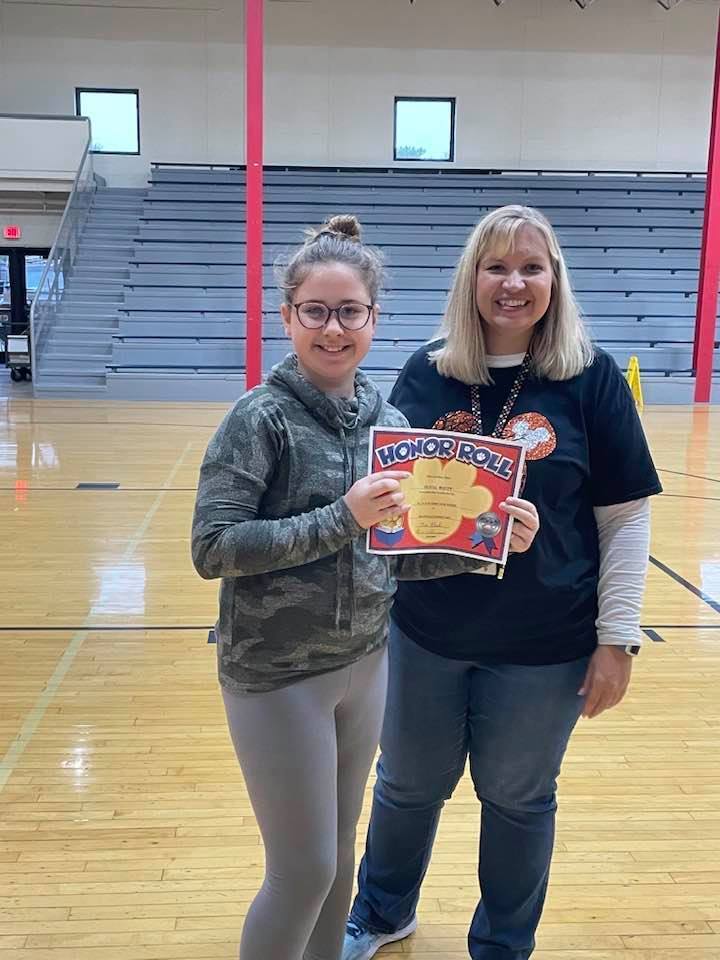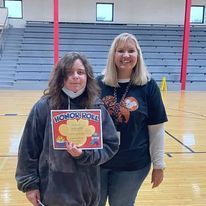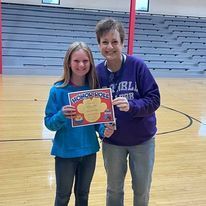 Honor roll 1st 9 weeks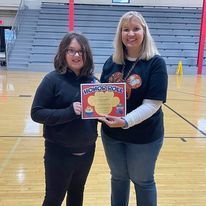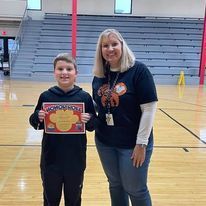 Honor roll 1st 9 weeks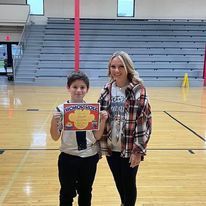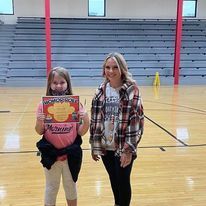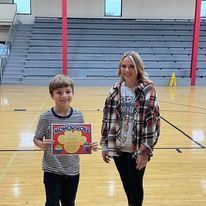 1st 9 weeks Honor Roll Congratulations to all!!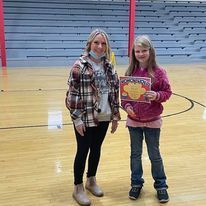 The Book Blast kick-off is today. Students will bring a treasure map home to share with you tonight.

Coming soon... an opportunity to build your child's home library.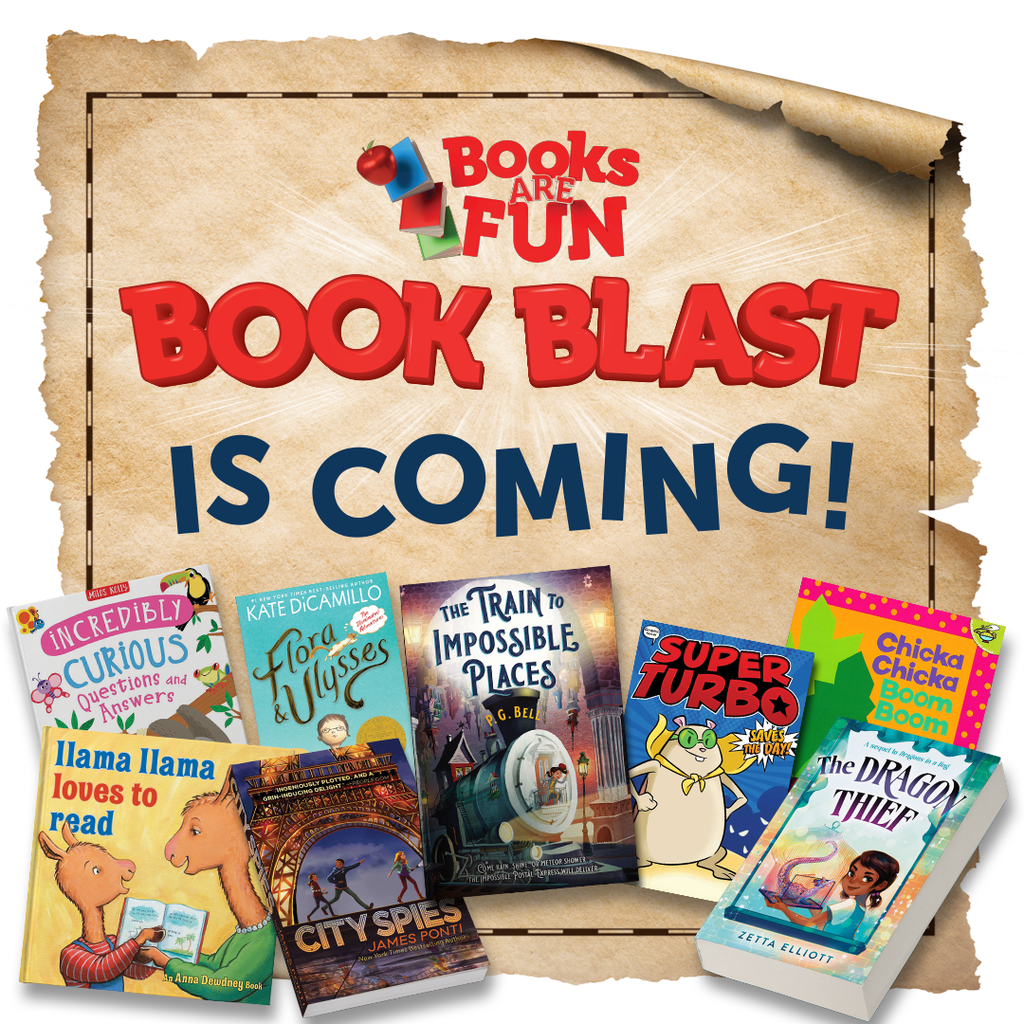 Sept. Citizens of the month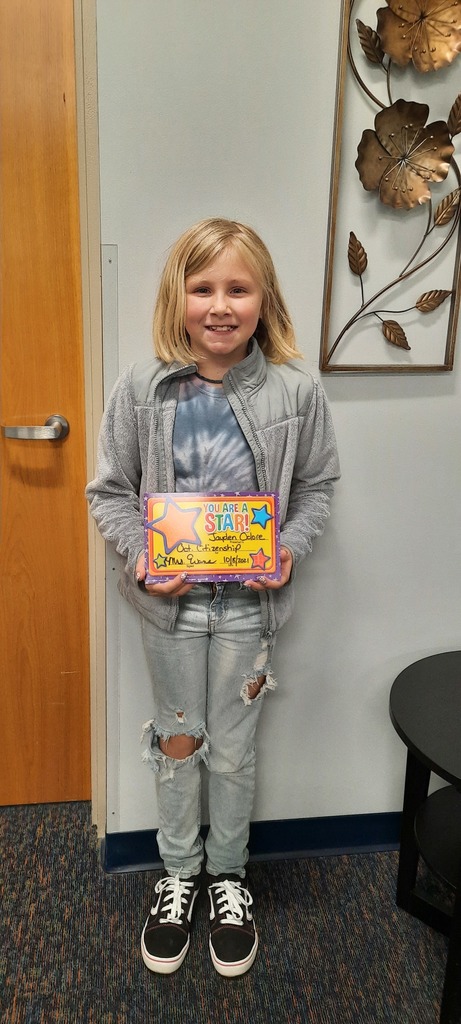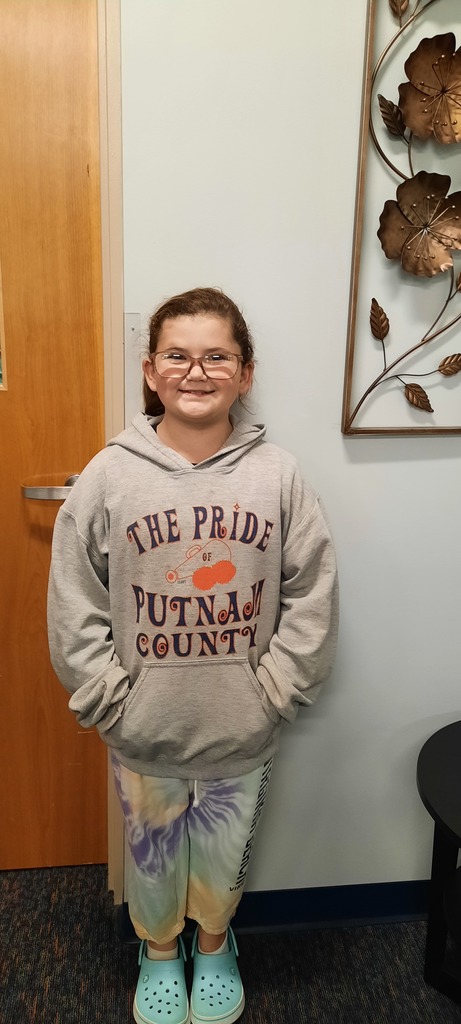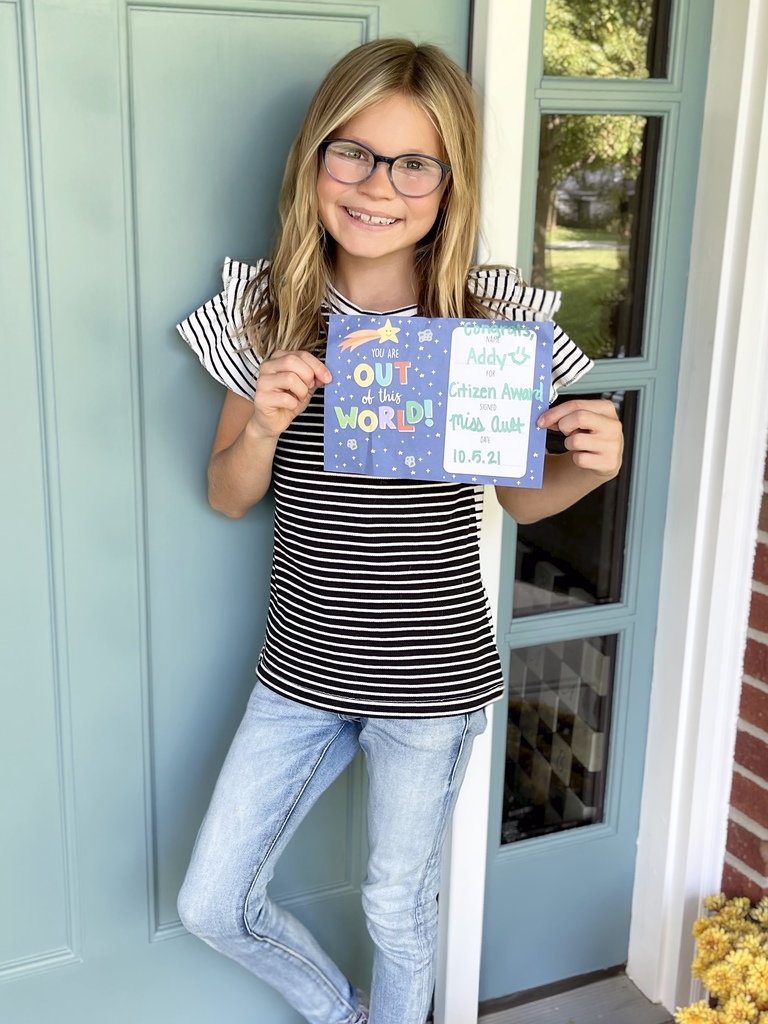 Sept. Citizens of the month: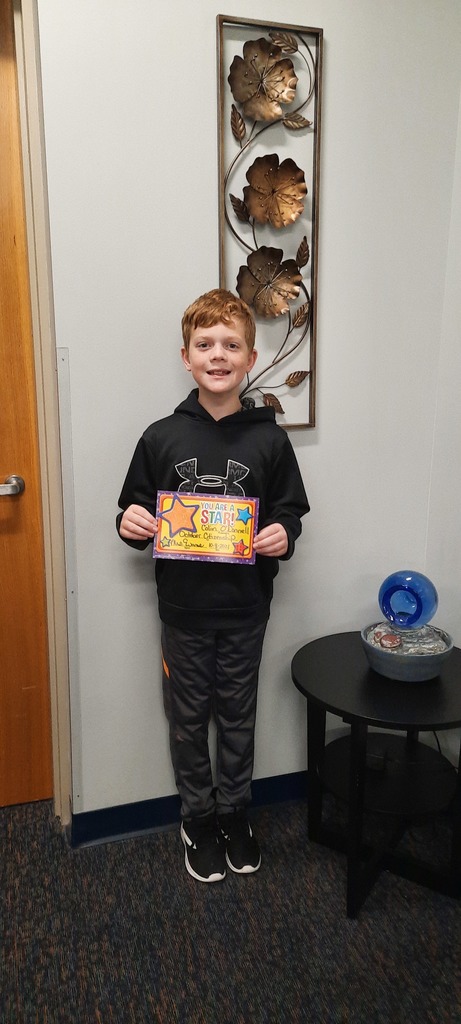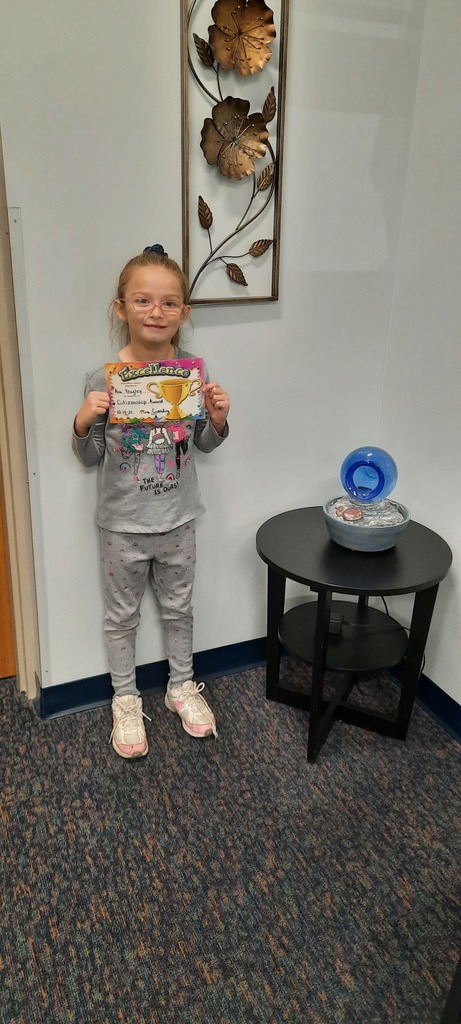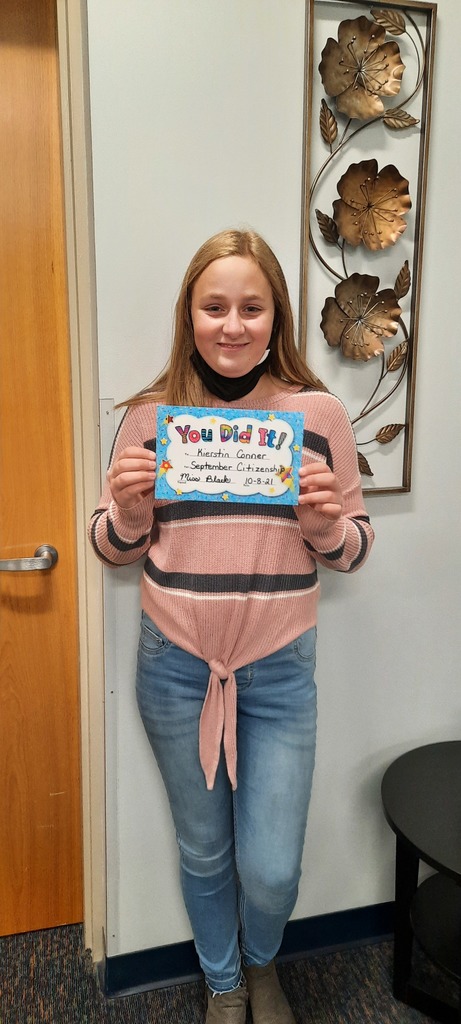 Please see the information below regarding girls travel basketball teams and youth basketball camp.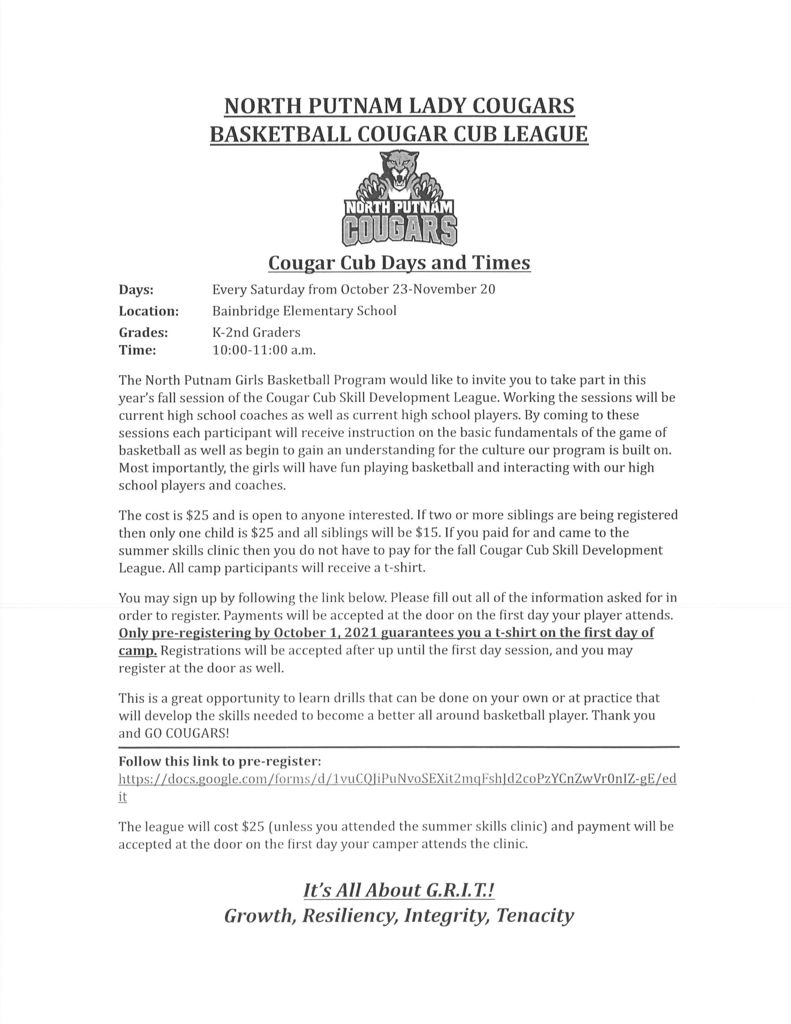 Next week is Homecoming and we will celebrate with the following dress up days. Monday Sept. 20 - PJ Day (students need shoes for outside at recess) Tuesday Sept. 21 - Hawaiian Day Wednesday Sept. 22 - Jersey Day Thursday Sept. 23 - Twin Day Friday Sept. 24 - Blue and Orange Day

All North Putnam Schools will be on time as usual this morning. There was a widespread power outage this morning for most if not all of our community. Power is back on in all of our schools and most areas. We will be on time this morning with the buses running their regular schedule.

We are providing meal service on Wednesday, September 1 at multiple drop off sites. For more information and a sign up form, please check your email. Thank you for your patience and have a safe week.

It doesn't get much better than this! What a great way to start the day.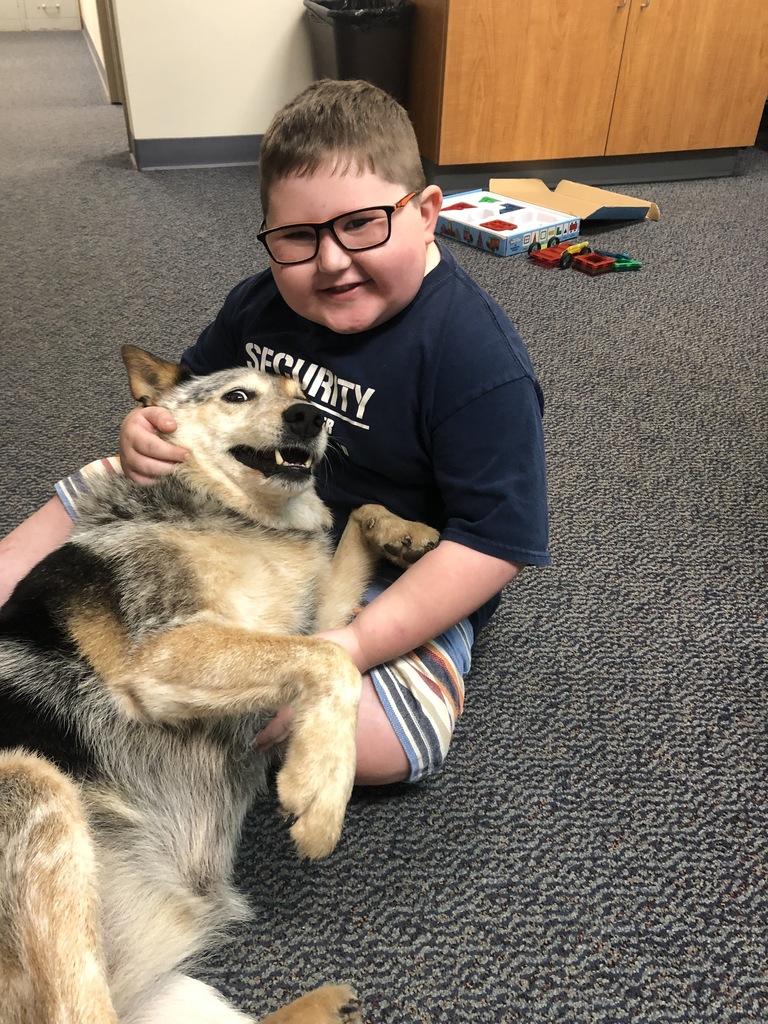 Kindergarten Jumpstart was a fantastic experience for our incoming K students. As one kiddo put it.... I love Kindergarten Camp! We loved it too!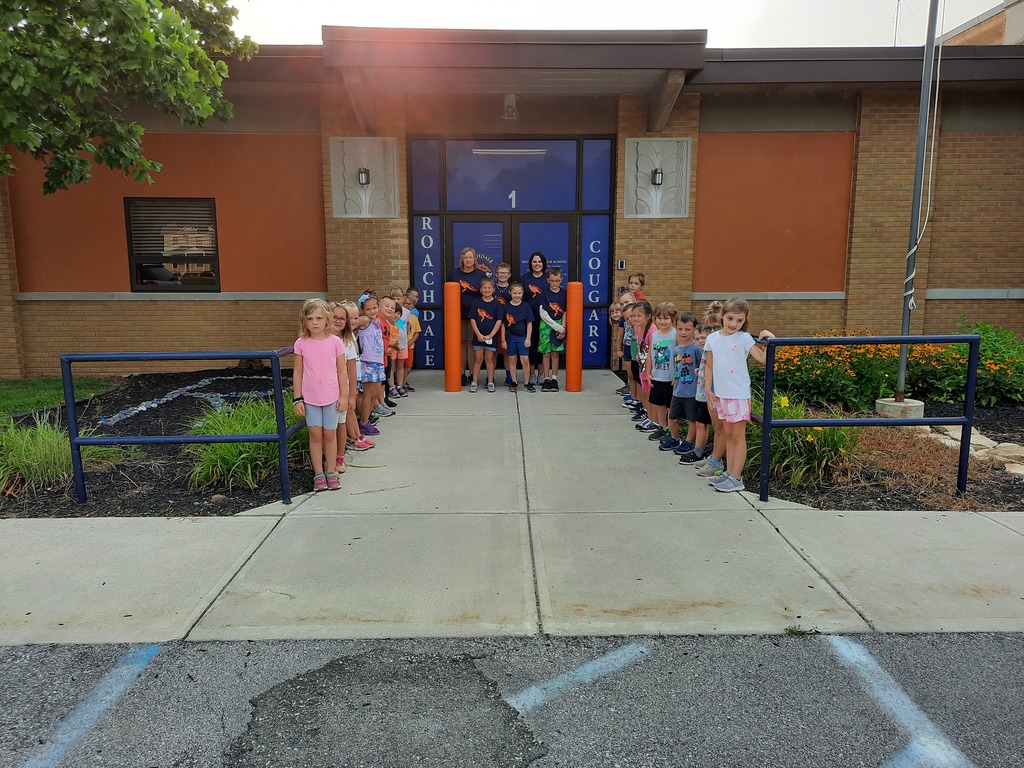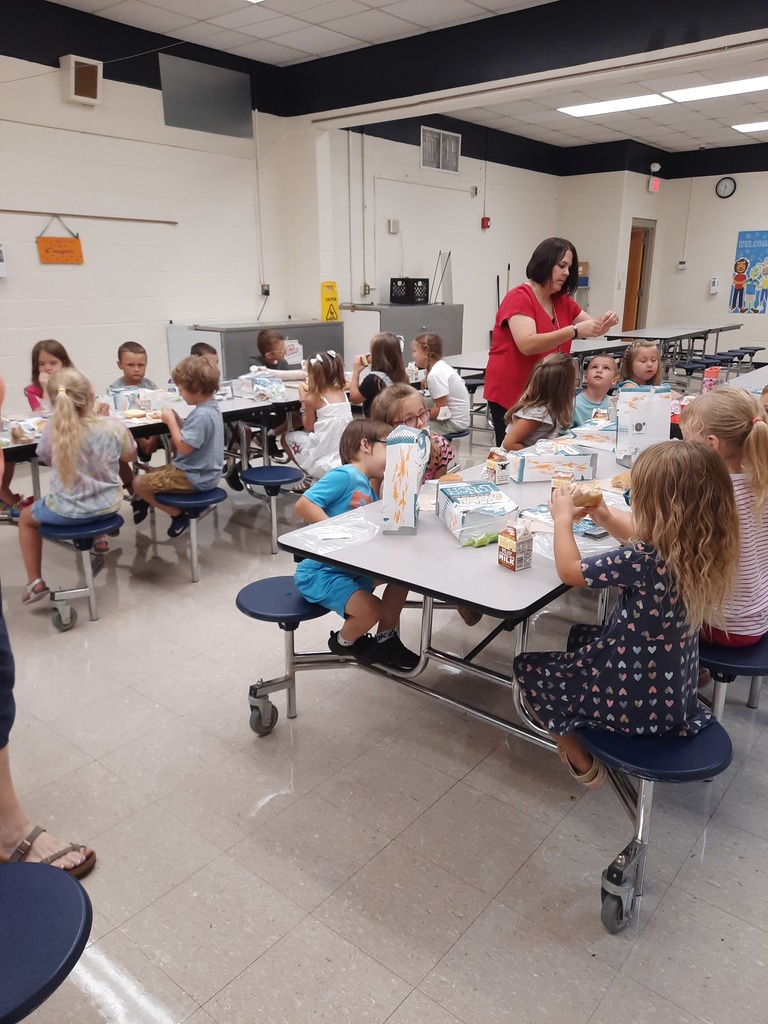 National Night Out is Monday August 2 from 5:00-8:00 p.m. at the Putnam County Fairgrounds. If you need a ride we will be taking a bus from North Putnam High School leaving at 4:30 p.m. Please call 765-522-6218 x603 to reserve a seat.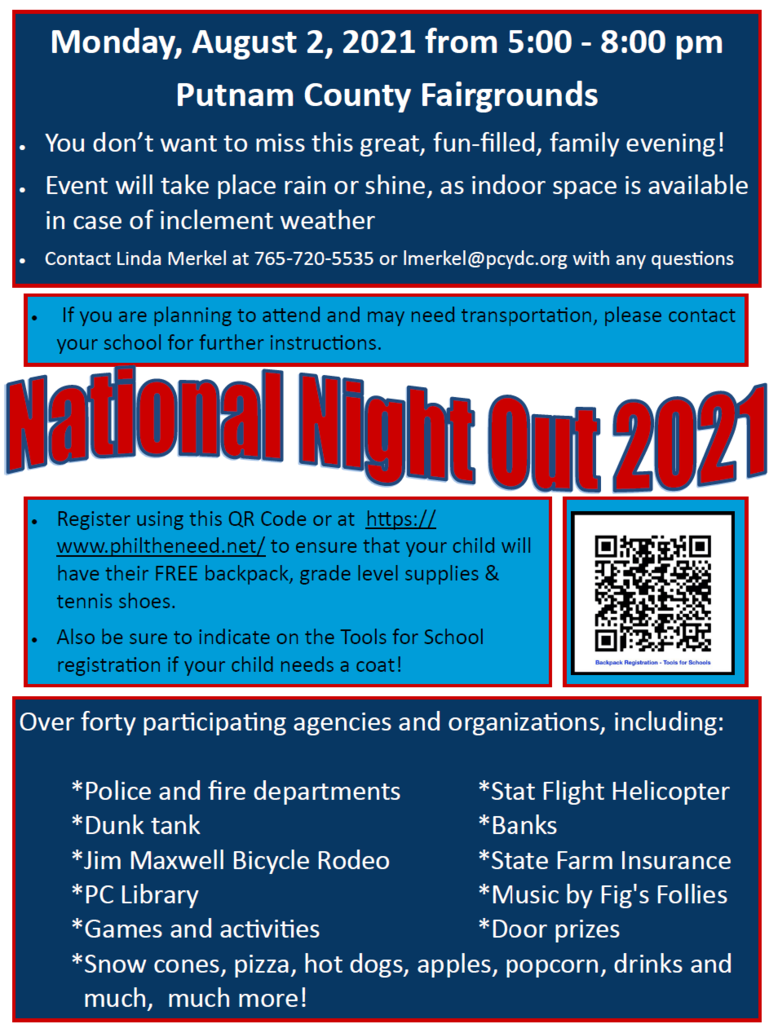 Even our pets are getting excited for school to start! Be sure to follow Dr. Terry Tippin @terrytippin and #npcougarnation on Twitter for school and transportation updates.